[ad_1]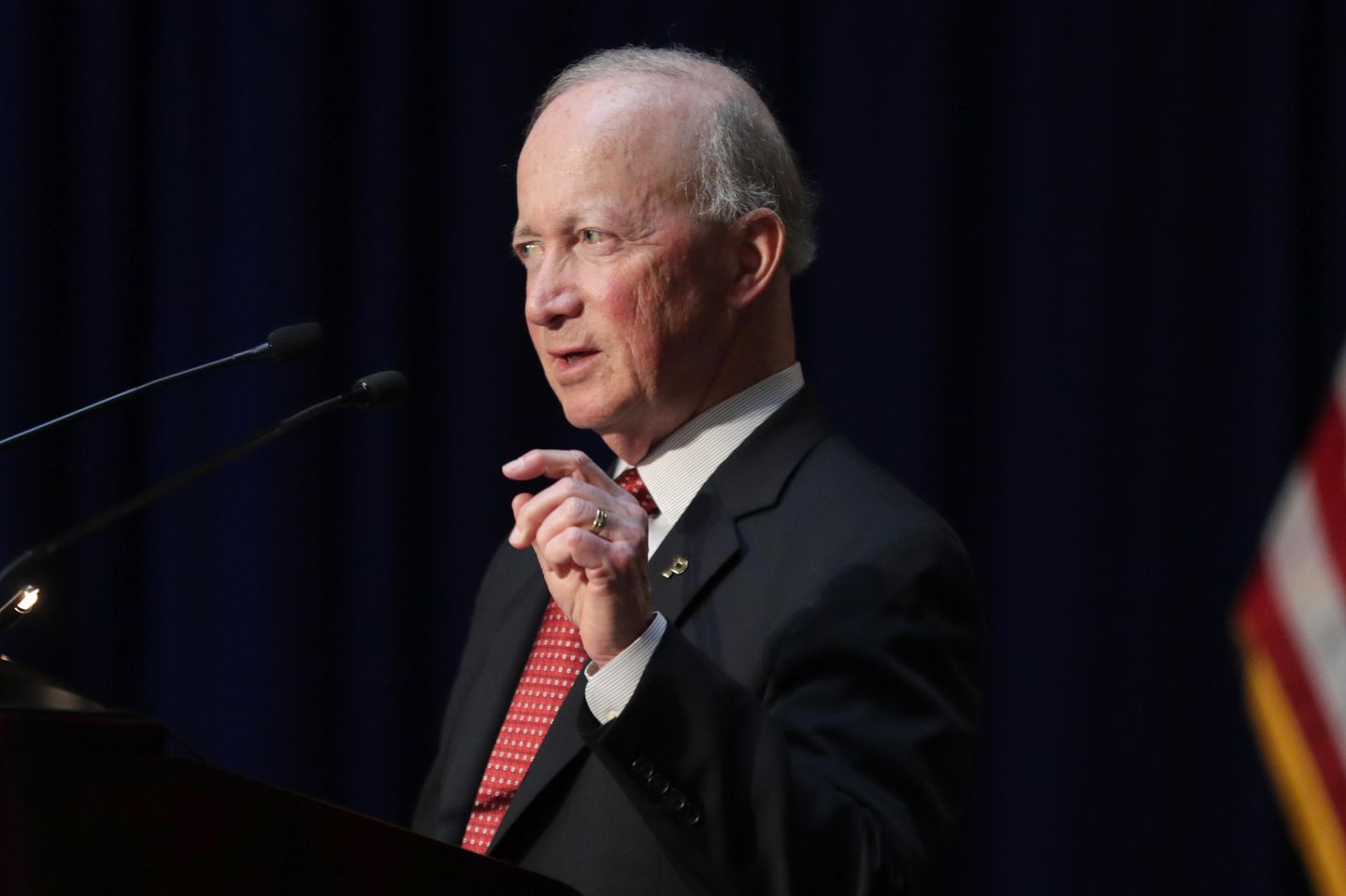 Former Indiana Republican Gov. Mitch Daniels announced Tuesday he won't run for the Senate. 
Mr. Daniels, who was president of Purdue University until late last year, was weighing a run. 
"With full credit and respect for the institution and those serving in it, I conclude that it's just not the job for me, not the town for me and not the life I want to live at this point," he said. 
Mr. Daniels was courted by Senate Republicans, and the popular two-term former governor met with GOP leaders in Washington last week. 
His decision boosts conservative Rep. Jim Banks. 
Mr. Banks catapulted to national attention the past two years as leader of the Republican Study Committee. The group, composed of more than 150 House Republicans, plays a large role in helping shape policy and messaging for the GOP conference. 
Under Mr. Banks, the RSC spearheaded opposition to President Biden's $1.2 trillion infrastructure package and other big spending programs. Initially, Mr. Banks hoped to ride his success in leading the group to a position within the House leadership as GOP whip, but that went to Tom Emmer of Minnesota.
The Indiana Senate seat came up for grabs in December when GOP incumbent Mike Braun announced he would run for governor in 2024. 
Apart from Mr. Banks, Ukrainian-born Rep. Victoria Spartz is weighing a run for the Senate. Given Indiana's strong conservative bend, whoever wins the Republican primary is all but assured victory in the general election.


[ad_2]

Source link