[ad_1]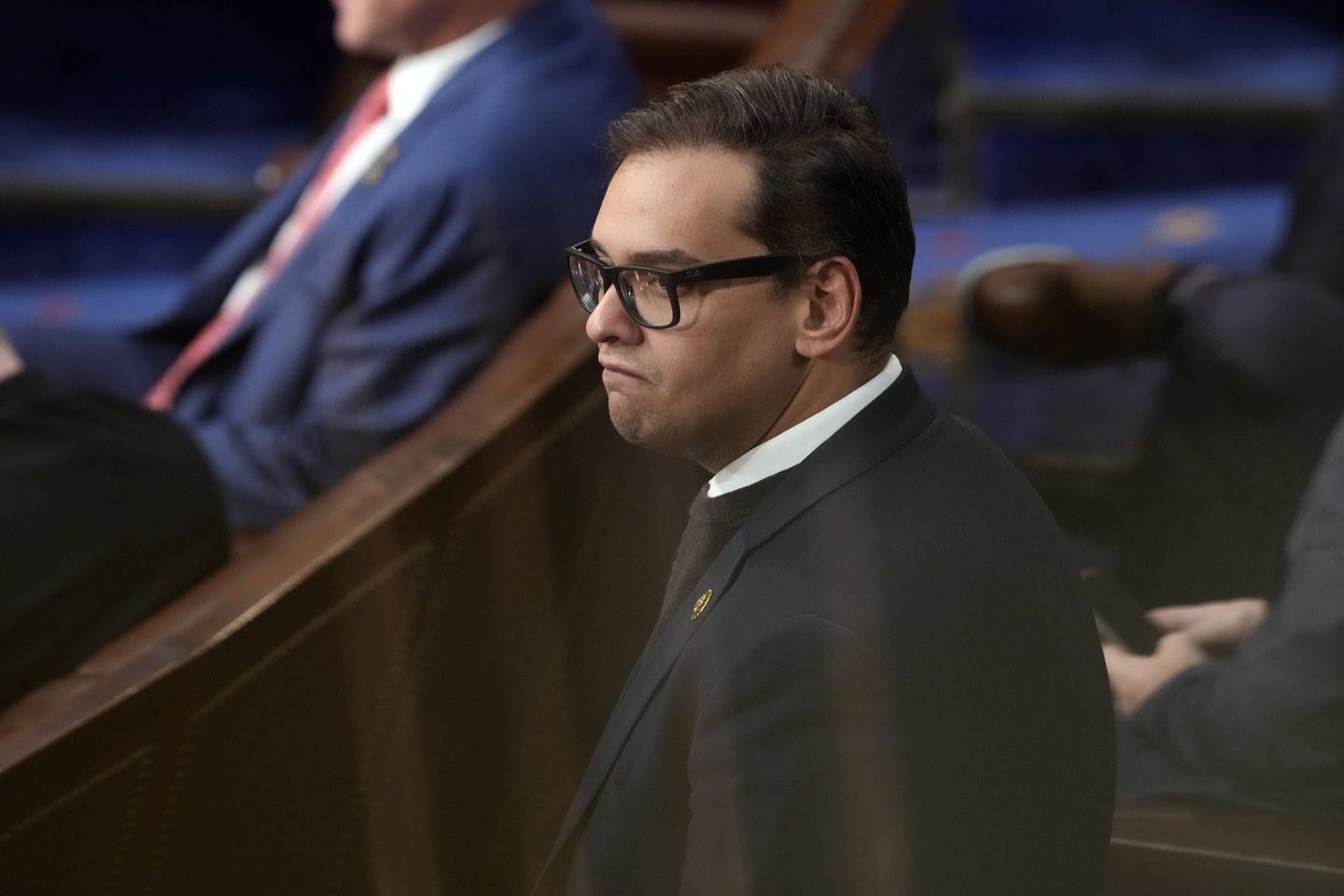 Rep.-elect George Santos hasn't been sworn in yet as a freshman congressman but prominent GOP leaders in New York are already mulling potential replacements in hopes he can be forced to resign.
They've compiled a list of substitutes to send in for Mr. Santos, a New York Republican who's been exposed as a serial liar, misrepresenting almost everything about himself to voters during his campaign last year for a House seat from Long Island. 
The list includes Assemblyman Mike Durso, Nassau County Comptroller Elaine Phillips and former Assemblyman Mike LiPetri, GOP sources told The Washington Times.
"The wheels are already spinning. People are getting ready to start primaries," said one high-level Republican official familiar with the situation.
The Times also learned that GOP officials in Washington who oversee House races are communicating with the state party about preparations for a potential special election if Mr. Santos quits or is forced out.
The Washington Times reached out to Mr. Santos for comment but did not hear back.
If a special election is triggered, there would not be a primary. Each party's state committees would nominate their candidate for the special election.
Removing Mr. Santos from office, however, is a tall order. House Republican leaders could pressure him, but they can't make him quit, and they might not want to because it could cut into their slim majority in the chamber.
The House rarely votes to expel a member, with that move reserved in modern times for members who are convicted of a felony. The last time that happened was in 2002 when James Traficant was expelled after being convicted of conspiracy to commit bribery, obstruction of justice, filing false tax returns and racketeering.
Still, Democrats also are eyeing a possible special election.
Democrat Bob Zimmerman, who Mr. Santos defeated in November by about 9 points, called on Mr. Santos to resign and face him again in a special election, but other Democrats may be interested in running for the state's 3rd Congressional District, including former Rep. Thomas Suozzi who previously represented the district.
Rep.-elect Gregory Meeks, New York Democrat, noted the district, like his own, is part of Queens County and said he is ready to help drum up a candidate for a special election.  
"I've talked to Jay Jacobs who is the Democratic leader in Nassau County, and I will talk to our respective district leaders and they'll decide the best candidate," said Mr. Meeks. 
Mr. Santos is under scrutiny after he admitted to lying about his religion, work history, graduating from college, where he went to elementary school and his family's financial portfolio. He is now under investigation by New York Attorney General Letitia James, Nassau County's district attorney and federal prosecutors.
International authorities piled on as well. Officials in Brazil recently announced they are reviving a criminal fraud case against Mr. Santos from over a decade ago.
Neither U.S. nor Brazilian authorities can force Mr. Santos to respond to a summons to appear in Brazil, but Brazilian laws mandate that he be notified for the case to go forward.
After that, Mr. Santos will either face the charges in person or be tried in absentia.


[ad_2]

Source link