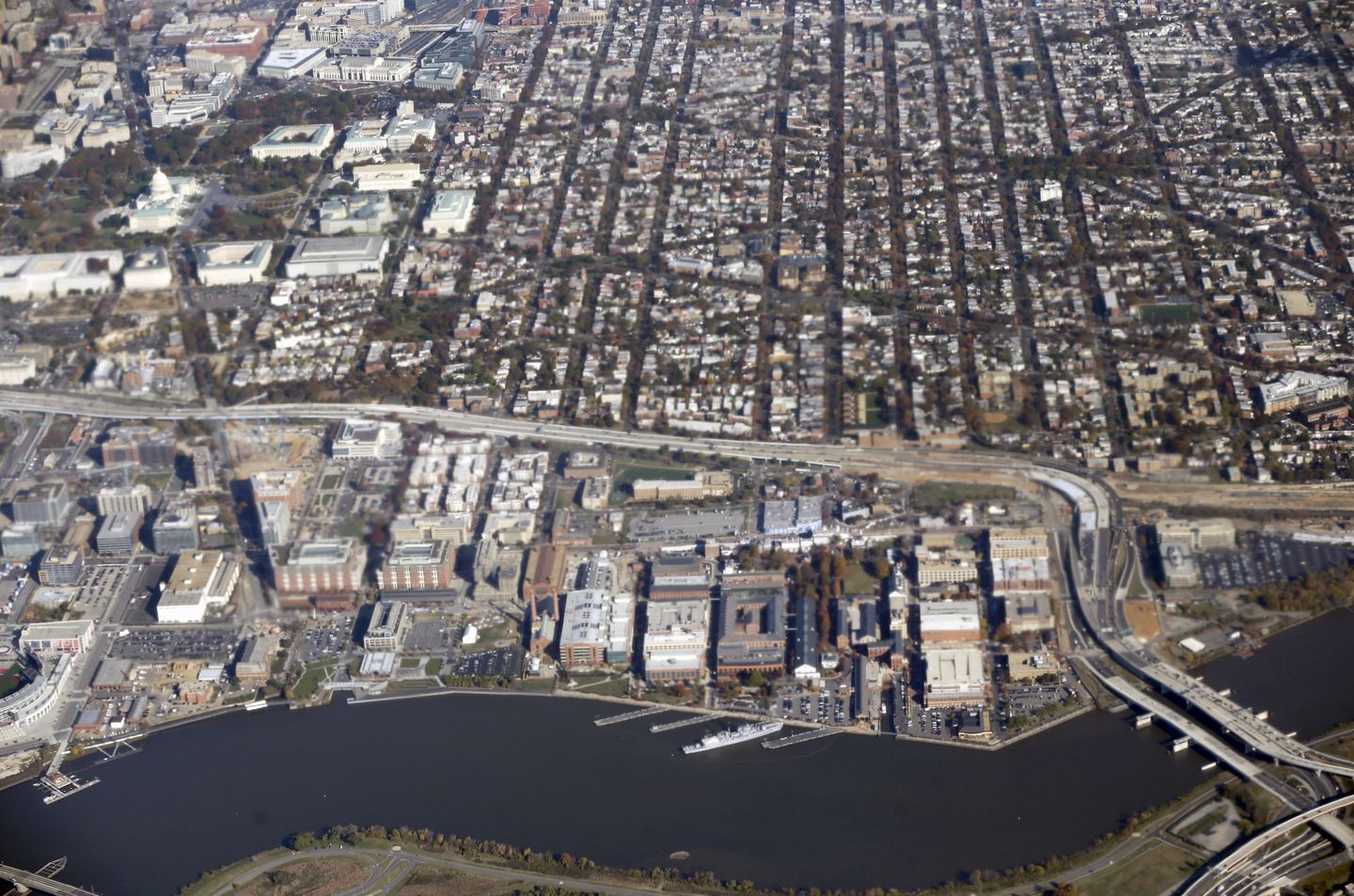 The National Museum of the U.S. Navy has selected five architecture firms as finalists to develop concept art for its planned site at Washington Navy Yard.
Property manager MGAC announced Wednesday that Bjarke Ingles Group, DLR Group, Frank Gehry Partners, Perkins+Will and Quinn Evans will each receive $50,000 to design concept art for the campus in Southeast. The museum announced the contest and first called for submissions on Dec. 24.
"We're incredibly excited to take this crucial step toward seeing what's possible for our new museum," Samuel Cox, director of Naval History and Heritage Command, said in a statement. "We anticipate that this process and ultimate unveiling of these prestigious firms' artistic ideas will generate a great deal of interest from the public, servicemembers, and the arts and cultural communities."
The planned 270,000-square-foot campus in Southeast Washington will consist of a new building, ceremonial courtyard and renovations of existing historical buildings.
A panel of museum officials and senior Navy leaders plan to evaluate the submissions of the five firms, followed by a public art showcase exhibit this spring.
According to MGAC publicity materials, the museum will "create a living memorial to the U.S. Navy's heritage of victory, valor and sacrifice" for active-duty sailors and all members of the public.
"We're heartened by the great number of submissions from top architecture firms from across the country," said David Ben-Israel, MGAC vice president. "It's an honor to work with both the Navy and these leading creative minds to come up with innovative conceptual ideas for this landmark and once-in-a-lifetime project."