[ad_1]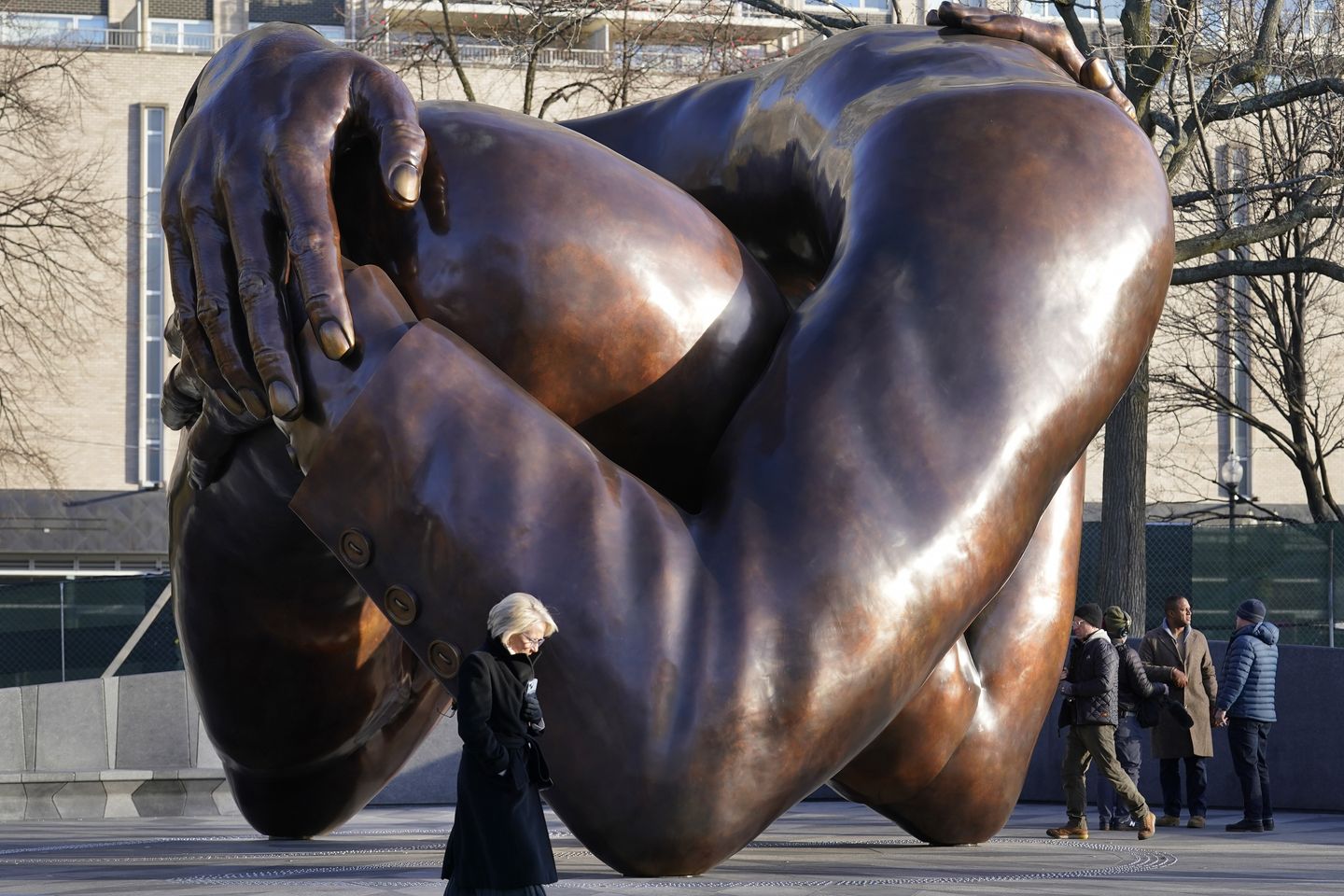 A new monument honoring Martin Luther King Jr. was unveiled Friday in Boston, but it's already catching flak from some members of the family for its awkward design.
Titled "The Embrace," the $10 million sculpture pays homage to a photo of the hug shared between King and his wife, Coretta Scott King, after he learned he won the Nobel Peace Prize in 1964. It was erected at Boston Common to celebrate how the couple met in the city.
Mayor Michelle Wu said the sculpture invites the public to live out the Kings' vision, which is "to open our eyes to the injustice of racism and bring more people into the movement for equity," according to the Boston Globe.
The 20-foot-tall, 40-foot-wide statue cast in bronze was supported by King's oldest son, Martin Luther King III. It was designed by Brooklyn-based artist Hank Willis Thomas and was funded by nonprofit Embrace Boston.
However, the sculpture's interpretation of that historic moment — a floating pair of arms — hasn't won everyone over.
Seneca Scott, a cousin of the late Coretta Scott King, told the New York Post that the sculpture is a "waste of money" and it should be "melted down."
Mr. Scott, among multiple other commenters on social media, also said that the arms can look like genitalia from certain angles.
The 43-year-old resident of Oakland, California, wrote an essay in Compact Mag that was critical of the statue.
The sculpture sits in a part of Boston Common called the "1965 Freedom Plaza" where the names of more than 60 other civil rights icons are etched in stone.


[ad_2]

Source link