[ad_1]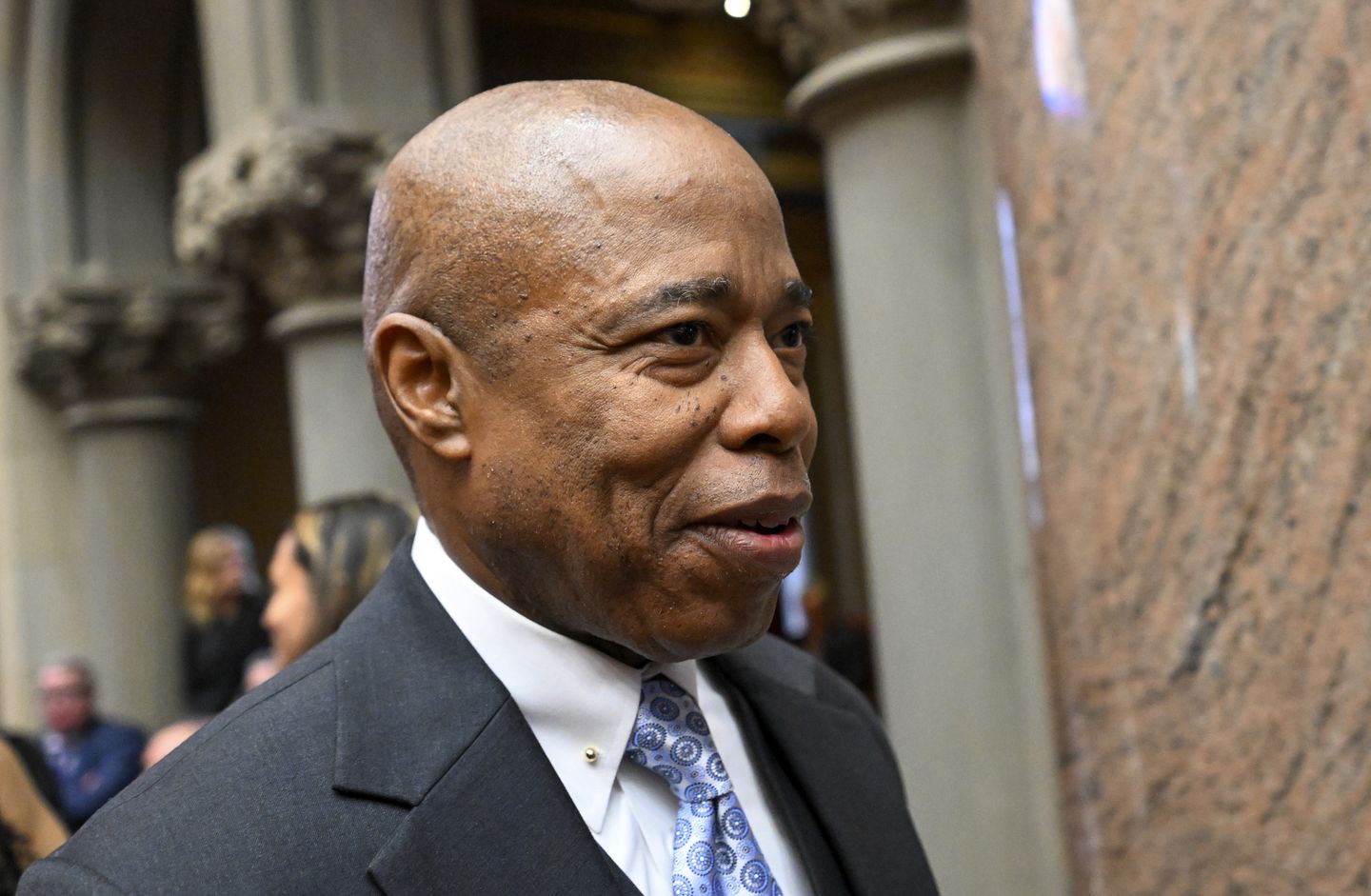 New York Mayor Eric Adams complained Wednesday that big cities are bearing too much of the burden of welcoming the surge of illegal immigrants from the southern border, and he called for the feds to create a new national system to "fairly distribute" the newcomers.
Mr. Adams also said the illegal immigrants should get expedited consideration for work permits so they can take jobs here.
Speaking to the U.S. Conference of Mayors, Mr. Adams said it's unfair that cities like his are struggling to deal with what he called a global problem that needs national solutions.
And he said Republicans are blocking those solutions.
"Every attempt to deal with immigration on a national level through legislation has been sabotaged, mostly by right-wing opposition, and cities are bearing the brunt of this failure," he said.
His six-point plan offered no solutions for curtailing the surge of people headed to the U.S., instead focusing on how to welcome them with more resources and to spread them out so cities like his don't have to deal with as much of it.
Mr. Adams called the illegal immigrants "asylum seekers," though that is true for only a portion of the population. And nearly all of them entered the country illegally, jumping the border where they were caught then released by Customs and Border Protection.
Mr. Adams got roped into the issue when Texas began busing migrants to his city. Texas Gov. Greg Abbott said he was trying to alleviate the burden of his state dealing with the majority of catch-and-release cases.
The New York leader has pleaded for more federal assistance, and Congress did allocate more money in December's spending bill to help localities welcome the illegal immigrants.
Republicans argue the solution lies not in faster processing and more resources for those who arrive but rather in a policy to prevent the arrivals in the first place.


[ad_2]

Source link