[ad_1]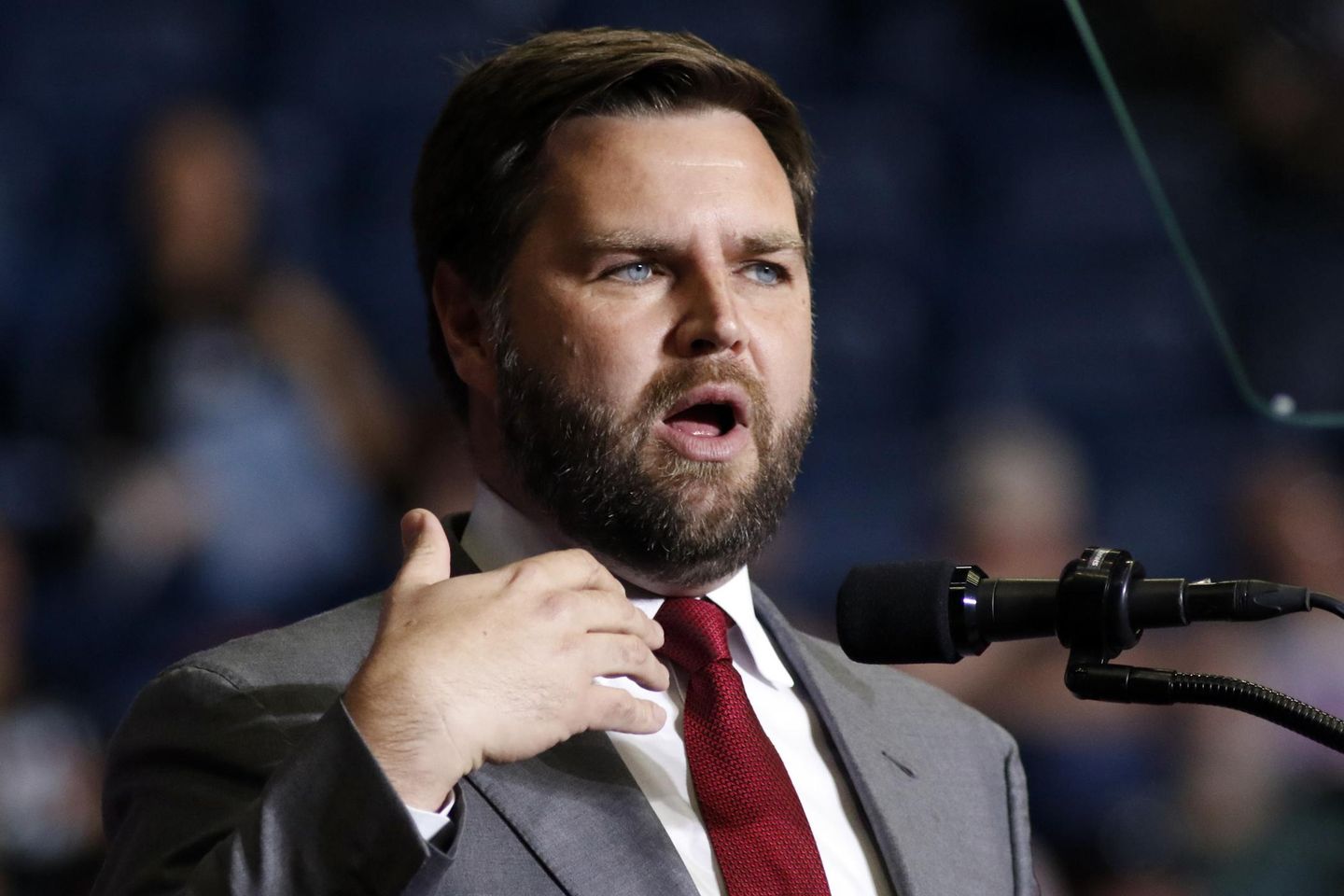 Ohio Sen. J.D. Vance threw his support behind former President Donald Trump's 2024 White House campaign on Tuesday.
Mr. Vance, a Republican who won his party's nomination last year thanks to an endorsement from Mr. Trump, said the ex-president's "America First" foreign policy was the reason for his support.
"My entire adult lifetime has been shaped by presidents who threw America into unwise wars and failed to win them," Mr. Vance wrote in an op-ed published by the Wall Street Journal. "In Mr. Trump's four years in office, he started no wars despite enormous pressure from his own party and even members of his own administration."
"Not starting wars is perhaps a low bar, but that's a reflection of the hawkishness of Mr. Trump's predecessors and the foreign-policy establishment they slavishly followed," he wrote.
Mr. Vance is among the first group of GOP senators to back the former president. It comes after Mr. Trump barnstormed New Hampshire and South Carolina last weekend to rally GOP supporters.
Since jumping into the 2024 race in November, Mr. Trump has sought to outbox potential challengers, including Florida GOP Gov. Ron DeSantis, amid criticism of the ex-president's style and character.
Mr. Vance wrote that criticism of Mr. Trump for lacking "statesmanship" said more about the status quo of American politics than the candidate.
"For many, statesmanship means having a polite social-media presence and throwing out slogans about 'freedom' and 'democracy' while starting world-historic catastrophes in the Middle East," wrote Mr. Vance. "I prefer a different kind of statesmanship: one that stands athwart the crowd, reminding leaders in both parties that the U.S. national interest must be pursued ruthlessly but also carefully, with strong words but great restraint." 


[ad_2]

Source link