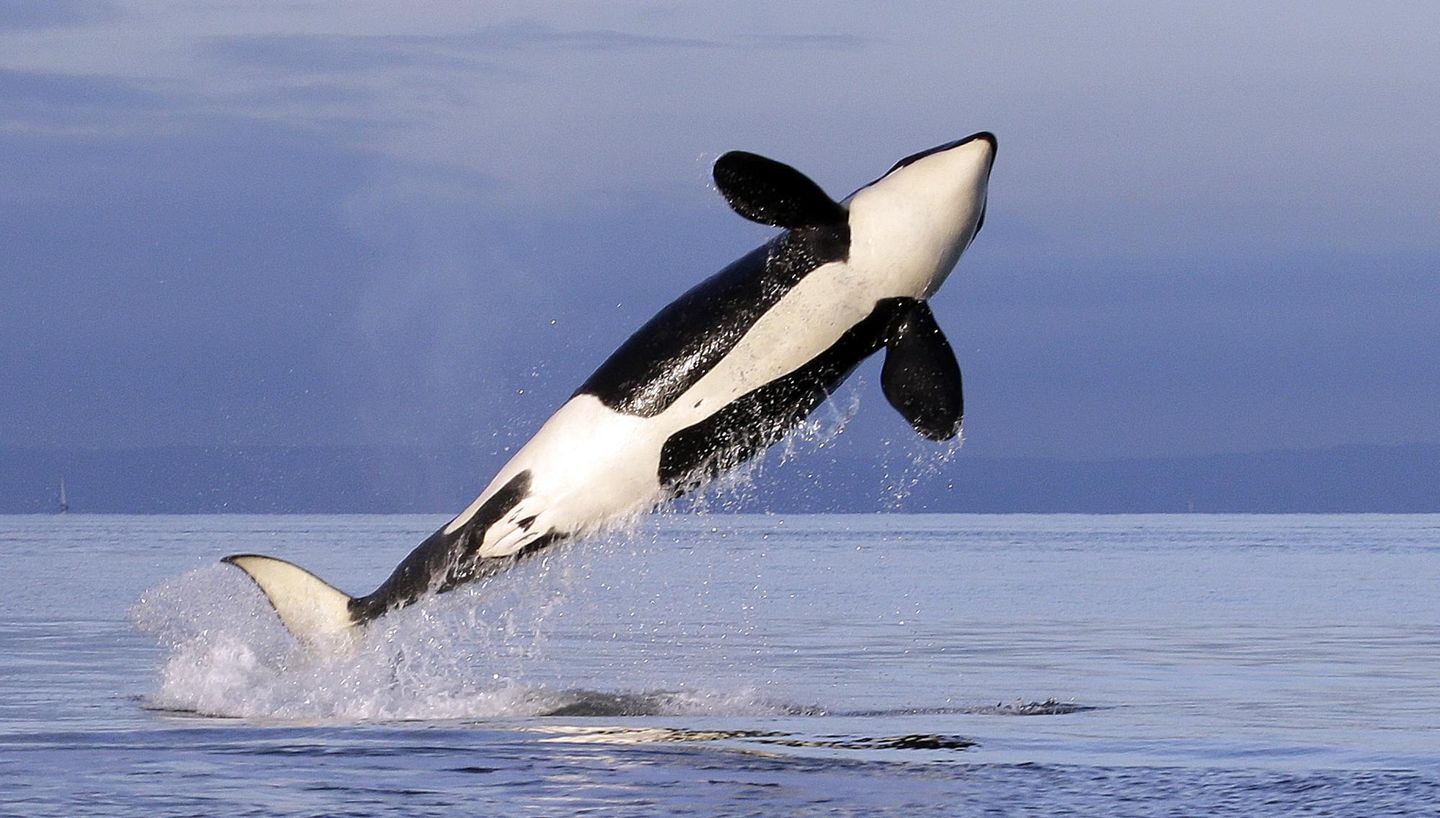 An orca was discovered Wednesday morning in Palm Coast, Florida, having beached itself at the municipality's Jungle Hut Park. Found alive at first, it died later in the day.
The marooned marine mammal, an adult female, was the first killer whale stranding recorded in the Southeast, according to the National Oceanic and Atmospheric Administration (NOAA).
"This is the first killer whale stranding in the Southeast U.S., so there's a lot of interest, obviously, in trying to sample it extensively and try to determine why it might have been sick and why it stranded," NOAA Southeast Region Marine Mammal Stranding Program Administrator Erin Fougeres told CNN.
The 21-foot orca was first found and reported by a resident around first light Wednesday.  Palm Coast is 60 miles south of Jacksonville.
"When I called I was really hoping for a rescue and not a recovery. … It appeared it was alive when we first came up on it," witness Derek Pence told WKMG-TV, an Orlando CBS affiliate.
By the time the Flagler County Sheriff's Office posted footage from the scene on Twitter at 9:20 a.m., the killer whale had perished. Large crowds gathered to see the whale at Jungle Hut Park, forcing the closure of Jungle Hut Road at 11:39 a.m.
SeaWorld Orlando and the Florida Fish and Wildlife Commission aided local authorities in the removal of the orca, which weighed around 7,000 pounds, according to a Facebook post from Flagler County officials. The body of the beast arrived at SeaWorld at 6 p.m.
The cause of death has yet to be determined; SeaWorld is performing the necropsy. 
"We won't really know if it's something natural or a potentially anthropogenic human cause; that's our job, is to kind of rule things in or out. Then at that point, we can determine if there's cause for concern," NOAA Southeast Region Marine Mammal Stranding Program Coordinator Blair Mase told nonprofit local news site FlaglerLive.com.
There did not appear to be signs of physical trauma on the killer whale.
"I'm very curious because I was as close to it as anyone. I saw no injuries, I saw no rutter marks, you know, nothing that would indicate that there was something wrong," Mr. Pence told United Press International.