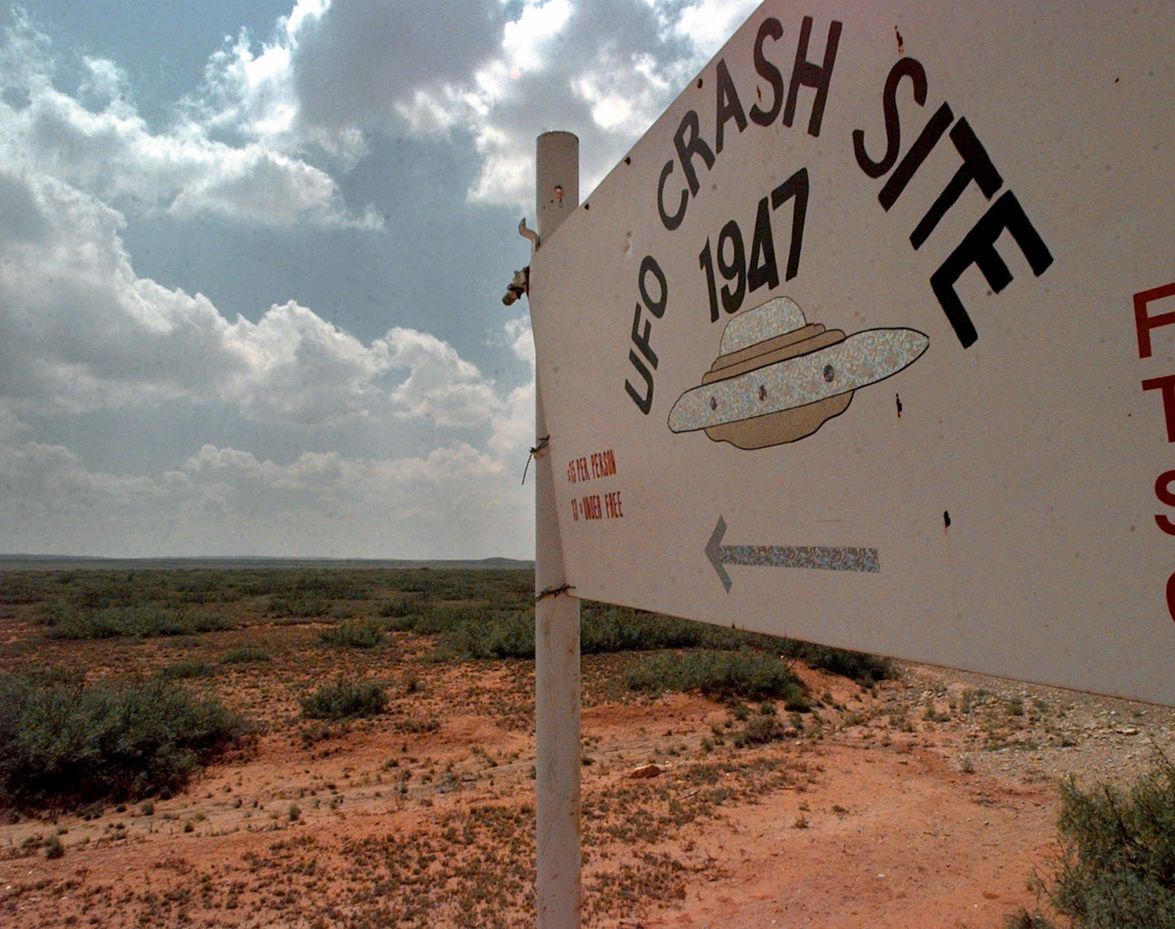 U.S. military personnel reported 247 new UFO sightings between March 2021 and August 2022, officials said in a major report released Thursday, with some of the objects having "demonstrated unusual flight characteristics or performance capabilities" that cannot be explained.
The latest report from the Pentagon's All-Domain Anomaly Resolution Office (AARO) and the Office of the Director of National Intelligence (ODNI) seems to mark a significant step forward in the government's ongoing research into UFOs.
Officials said the new study makes clear that U.S. military personnel are less reluctant to come forward with their experiences than in years past, making it easier for the government to gather data on unidentified aerial phenomena (UAP).
"AARO and ODNI assess that the observed increase in the UAP reporting rate is partially due to a better understanding of the possible threats that UAP may represent, either as safety of flight hazards or as potential adversary collection platforms, and partially due to reduced stigma surrounding UAP reporting," the Pentagon and ODNI said in the report. "This increased reporting allows more opportunities to apply rigorous analysis and resolve events."
But the study contains troubling findings. Many of the sightings in the report remain unexplained.
In total, the report examines 366 UFO sightings — 247 of which took place between March 2021 and August 2022, and another 119 of which occurred before that date but were reported or discovered afterwards.
Of the 366, officials said 26 can be explained as likely being drones; another 163 were characterized as "balloon or balloon-like entities'; and another six were attributed to "clutter."
The remaining 171 lack a clear explanation.
"This initial characterization better enables AARO and ODNI to efficiently and effectively leverage resources against the remaining 171 uncharacterized and unattributed UAP reports," the report said. "Some of these uncharacterized UAP appear to have demonstrated unusual flight characteristics or performance capabilities, and require further analysis."
"The majority of new UAP reporting originates from U.S. Navy and U.S. Air Force aviators and operators who witnessed UAP during the course of their operational duties and reported the events to the [government's UAP task force] or AARO through official channels," the study said. "Regardless of the collection or reporting method, many reports lack enough detailed data to enable attribution of UAP with high certainty."
The report was delivered to Congress Wednesday and some lawmakers praised the ongoing effort to bring the UFO issue into the light.
"Today's report reflects a step forward in understanding and addressing risks to aviators. Overall, I am encouraged to see an increase in UAP reporting — a sign of decreased stigma among pilots who are aware of the potential threat that UAPs can pose," said Sen. Mark Warner, Virginia Democrat and chairman of the Senate Select Committee on Intelligence.
Officials said that so far they've seen no instances of direct harm to U.S. personnel or assets caused by UFOs.
"UAP pose a safety of flight and collision hazard to air assets, potentially requiring aircraft operators to adjust flight patterns in response to their unauthorized presence in the airspace, operating outside of air traffic control standards and instruction," the report reads in part. "To date, there have been no reported collisions between U.S. aircraft and UAP. Regarding health concerns, there have also been no encounters with UAP confirmed to contribute directly to adverse health-related effects to the observer(s)."