[ad_1]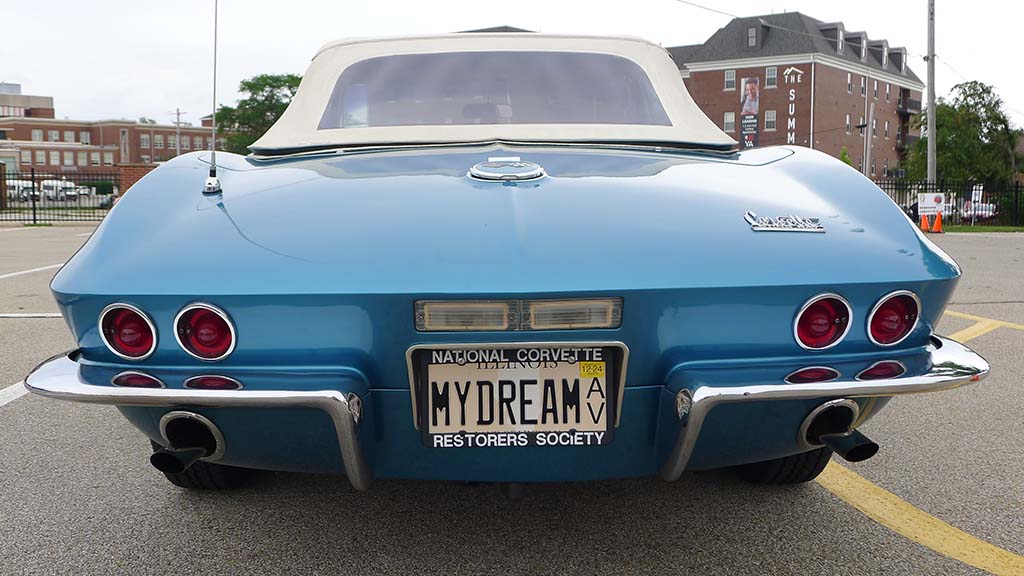 Photo Credit: Steve Burns
As many of our long term readers know, one of our favorite things to do at any big Corvette gathering is to wander the rows and rows of Corvettes while checking out all the unique and creative vanity plates. The 50th edition of Bloomington Gold presented our most recent opportunity so we spent some time Saturday afternoon perusing the Illinois State University campus in search of the next GR8 PL8.

With near perfect weather, Corvettes were parked everywhere throughout the show grounds. We peeped plates in the club parking area, the Certification field, and elsewhere around the show. We even captured Austin Powers' GROOVVY Sting Ray in the As Seen on TV display adjacent to the indoor vendors.

Some of our favorites at Bloomington Gold included GM EXOTIC on a Rapid Blue C8, 65 RATT on a red 1965 big block, and FLY Z06 on a C7 Z06. RGTOP adorned a red C6 convertible while RDST 99 was attached to a C5 convertible. Be sure to wave back when you pass WE WAVE on the road. Next time see a red C8 on the freeway, it very possibly could be PASIN U.

As you can see, Corvette owners' creativity is only limited by the number of characters permitted by their home state's DMV. So, once again hats off to you, Corvette owners, for your creativity on your custom tags.

See your tag in the gallery below? Give yourself a shoutout in the Comments section. Did we miss your plate? Tell us what ya' got in the Comments section below or post it up on our Facebook page.

Source:

Photos by Steve Burns


Related:

[GALLERY] Midyear Monday! 50th Anniversary Bloomington Gold Edition

[PICS] The Gold Collection at the 50th Anniversary Bloomington Gold Show

[PICS] Back to Normal at the 50th Annual Bloomington Gold Corvette Show


[ad_2]

Source link