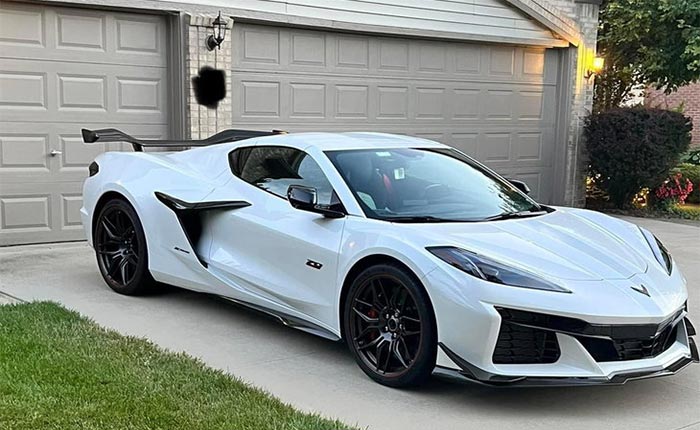 The Corvette Nation had some huge news rollout last week as Chevrolet sent out allocations and started the first order cycle for the 2023 Corvette Z06. However, that rollout didn't go as smoothly as planned. We talk about this and other Corvette news on the CORVETTE TODAY Podcast!

Just when you thought it was safe to talk logically about the new C8 Z06, the CORVETTE TODAY show surprises you with even more critical information!
The News & Headlines show with your CORVETTE TODAY host, Steve Garrett and Keith Cornett from CorvetteBlogger, fills in even more blanks of things you need to know about the new C8 Z06.
Here a just a few of the topics covered in this show…
We now know Corvette Z06 Allocations and Orders
Select Z06 buyers are at Status 3000 and production starts the week of Sept. 12th
Chevrolet makes changes on how you can order Carbon Fiber wheels
The Z06 Gas Guzzler tax is $2,600 – $3,000
GM is testing the Ferrari SF90 Stradale at Milford Proving Grounds with eyes toward the E-Ray and Zora
No Z06 allocations yet, but we know constraints and how allocations will be handed out
Do we now know the percentage of Z06s that will be built?
Emilia Hartford drives the first C8 Z06 press car
A 1971 Corvette driven by an Apollo 15 astronaut is getting refurbished
A Chevy Dealer's memo erroneously says 55,573 C8 orders are in the system…oops!
It's another "must listen to" or "must watch" CORVETTE TODAY show. We keep you current and up-to-date on the ONLY current podcast dedicated to Corvette!

Sign up to CORVETTE TODAY and be notified when new episodes are available. You can also check out the CORVETTE TODAY Facebook Group for discussions of the various episodes.
Got an Alexa device? Just say, "Alexa, play the CORVETTE TODAY Podcast on iHeartRadio," and you'll be connected to the latest episode.

You can also "watch" the CORVETTE TODAY Podcast on YouTube.

Source:

Corvette Today Podcast


Related:

[PODCAST] Corvette Today Extra with Corvette Product Manager Harlan Charles
[PODCAST] The Men from Michelin Talk Tires and Corvettes on the Corvette Today Podcast

[PODCAST] Meet the Company Responsible for the C8 Z06's Carbon Fiber Wheels on the Corvette Today Podcast

[PODCAST] Corvette Today Podcast Talks Paint Protection with Todd Cooperider of Esoteric