[ad_1]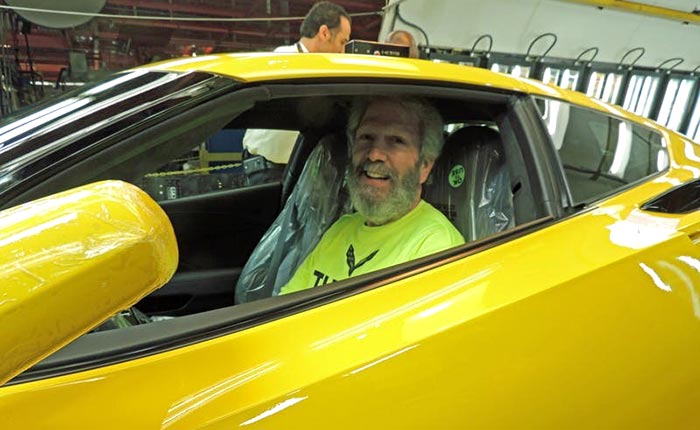 This week, our friend and partner John Elegant of the MidEngineCorvetteForum.com is back on the CORVETTE TODAY Podcast to tells some of his Corvette stories gleaned from his love affair with America's Favorite Sports Car. In addition to running the MECF, John has also led the Pacific Northwest Caravans to the NCM in previous years as well.

If you frequent CORVETTE TODAY, you know I always say, "Every Corvette owner has a story".
My guest on this show has 60 years' worth of Corvette stories! John Elegant (the main man on MidEngineCorvetteForum.com) shares some of his best memories and Corvette stories with us, from the effect of seeing his first Corvette had on him to his first Corvette purchase, to Harlan Charles and Tadge Juechter stories!
Have a Kleenex handy too-his the last story will bring tears to your eyes! See what I mean when I say, "Every Corvette owner has a story" on this episode of CORVETTE TODAY!
Sign up to CORVETTE TODAY and be notified when new episodes are available. You can also check out the CORVETTE TODAY Facebook Group for discussions of the various episodes.

Got an Alexa device? Just say "Alexa, play the CORVETTE TODAY Podcast on iHeartRadio," and you'll be connected to the latest episode.

You can also "watch" the CORVETTE TODAY Podcast on YouTube.

Source:

Corvette Today Podcast


Related:

[PODCAST] Adam Boca of the NCM Insurance Agency is on the Corvette Today Podcast

[PODCAST] The Men from Michelin Talk Tires and Corvettes on the Corvette Today Podcast

[PODCAST] Meet the Company Responsible for the C8 Z06's Carbon Fiber Wheels on the Corvette Today Podcast


[ad_2]

Source link