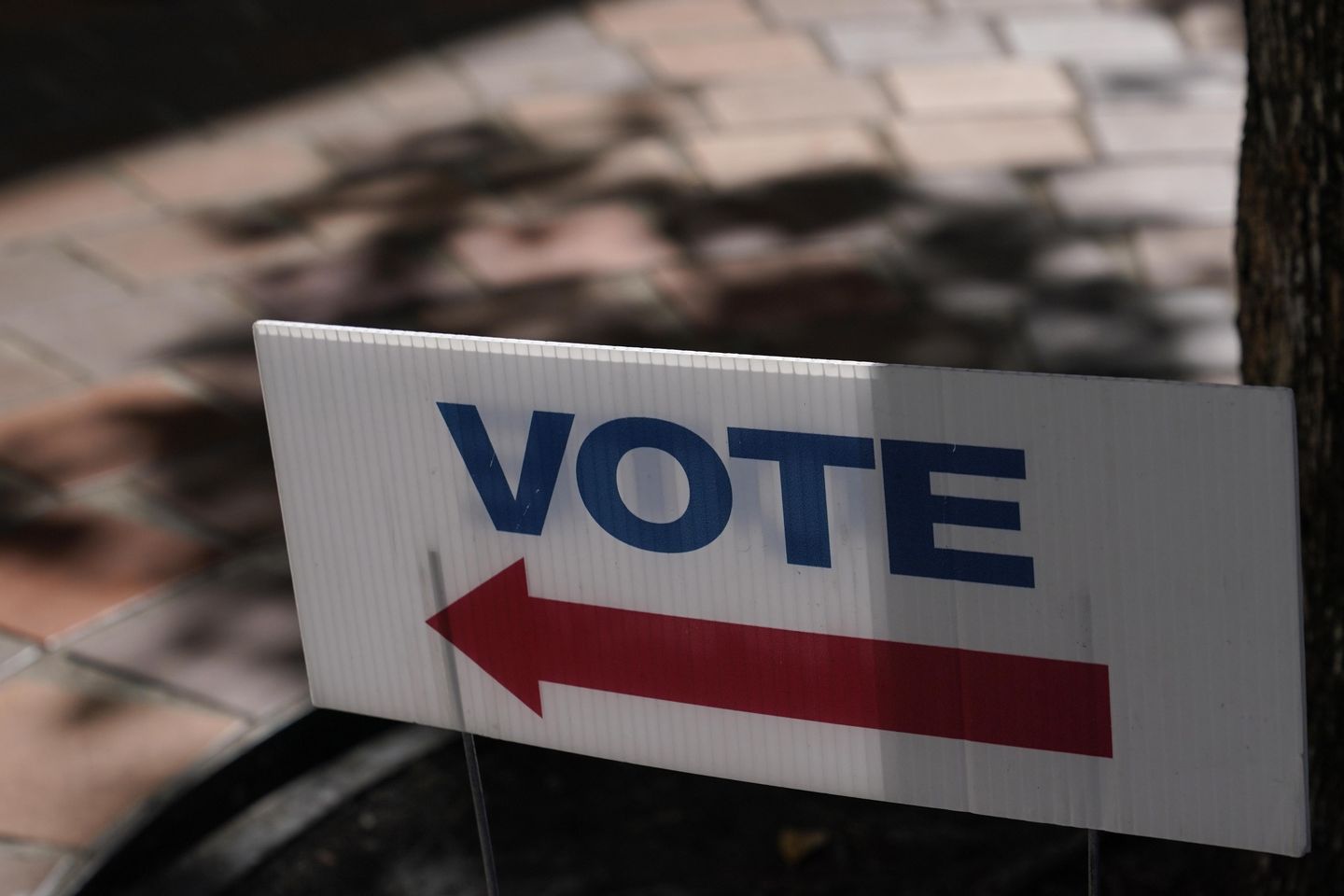 A city in Washington's Maryland suburbs is debating whether to lower the voting age for municipal elections to 16, following the lead of several towns in the Beltway region and providing another test case for an idea that's sparked interest from coast to coast and in Congress.
The idea is catching on, particularly among liberal policymakers who say young people are politically engaged and smart enough to join in the democratic process.
Another Maryland town in Washington's heavily Democratic suburbs — Takoma Park — led the charge in 2013 by becoming the first jurisdiction in the U.S. to lower its voting age for local elections to 16.
Since then other towns in the Washington region, including Greenbelt, Hyattsville, Mt. Rainier and Riverdale Park, followed suit. The D.C. Council tabled a measure in 2018 that would have lowered the voting age to 16 for local and federal elections in the nation's capital.
Elsewhere, the California cities of Berkeley and Oakland allow people as young as 16 to vote in school board elections, according to the National Youth Rights Association.
NYRA says 17 states also allow 17-year-olds to vote in presidential and congressional primaries or caucuses if they turn 18 before the general election.
In Congress, Rep. Grace Meng of New York and other Democrats are pushing to replace the 26th Amendment to the U.S. Constitution with a new amendment that would allow 16- and 17-year-olds to vote in all elections.
Ms. Meng refiled her resolution in the new Congress after pushing the measure in previous sessions, saying young people are engaged on issues like climate change and gun safety.
Proponents of lowering the voting age say persons aged 16 and 17 work, pay taxes and will be impacted by policy decisions, so they deserve to have a say in their political representation.
Supporters of the idea also point to a 2011 Rutgers University study that found older teenagers are mentally advanced enough to vote.
"To date, there is no neurological evidence that indicates that 16- and 17-year-olds lack the requisite neurological maturation necessary for citizenship or for responsible voting; nor is there evidence to indicate that a breadth of life experience is necessary for effective citizenship," the researchers wrote.
Opponents of the lower voting age, particularly on the right, say the push is nothing more than political opportunism from left-leaning politicians looking to sweep up more votes.
"We require individuals to be 18—or even 21—to make many important decisions to ensure that they have the experience and maturity to weigh the consequences of those decisions. Why would voting in elections that choose the individuals who will make the rules, laws, and regulations that govern our society be any less weighty?" said Zack Smith, a legal fellow at the Heritage Foundation, a conservative think tank in Washington. "The leftists pushing this have a clear objective: obtain the support and the votes of highly persuadable children who lack the maturity and experience to make many important decisions for themselves, much less those that will affect society at large."
The Rockville Charter Review Commission spoke glowingly about the idea in its recent report, saying more than 25 counties have a voting age lower than 18 and that older teenagers will be impacted by policy decisions for years to come, "particularly related to our environment, how we address long-term city debt, affordable housing, policing, decisions impacting our school system and city planning decisions."
"People who are 16 and 17 years old are a part of our community, experience and receive Rockville government services, are impacted by policy in which they have no voice, are employed in Rockville and pay taxes, contribute to their households and to our community," the commission said.
Rockville Clerk Sara Taylor-Ferrell cautioned the change, should it be approved, would not occur overnight. Policymakers could change the law, though it would take several months for the update to the Rockville code to go into effect. 
Conversely, the issue might go before city voters on the November ballot this year.
"They want to hear from voters and citizens and have a public hearing before moving forward," Ms. Taylor-Ferrell said.
Darrell West, director of governance studies at the Brookings Institution, said lowering the voting age isn't a widespread innovation but some areas are experimenting with it to spur voter participation. Young people are considered a less reliable voting bloc than senior citizens but there are signs young Americans are becoming more engaged.
"Many young people don't feel that politics matters to them and don't take the time to vote," Mr. West said. "But after the Roe decision [nixing the broad right to abortion], some of them are realizing that what happens in politics has big ramifications for them."
Young people are "incredibly politically active" on issues like gun violence, climate change and reproductive rights, said Sara Guillermo, the CEO of IGNITE, an organization that trains young women to run for office.
While older generations may be hesitant about letting teenagers vote, it is "not for specific policy reasons, but because it would admittedly be a shift to the status quo," she said. "Gen Z is directly impacted by the policies passed by their elected officials, and while advocacy and activism is a critical part of making change, they also deserve to have their voices heard at the ballot box."