[ad_1]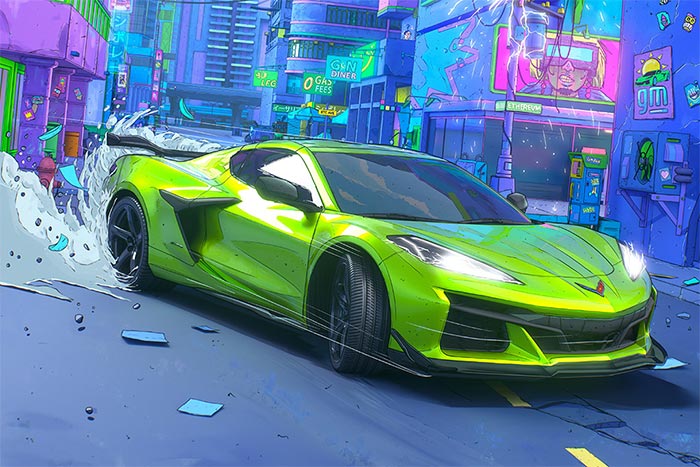 Photo Credit: xsullo/Chevrolet
Have you heard? They're going to build a one-of-one 2023 Z06. The best part of it is that GM seems to have somewhat heard our call for a Krypton/Mantis Green option to be added to the C8 options list. What we are wondering aloud to Corvette Nation today is should Chevrolet make the "NFT" car's so-called "Minted Green" a regular RPO in 2024 or maybe even make the hue a Z06 exclusive for year two of the LT6 monster's reign?

The only very specific downside we can see in taking the unique green mainstream in '24 lies with whoever buys the rights to the only green 2023 car. Suddenly, their singular investment becomes one of many. Of course, that person should read the fine print as Chevy only promises that the car that comes with the NFT will be the only green one "minted" in the inaugural year of production.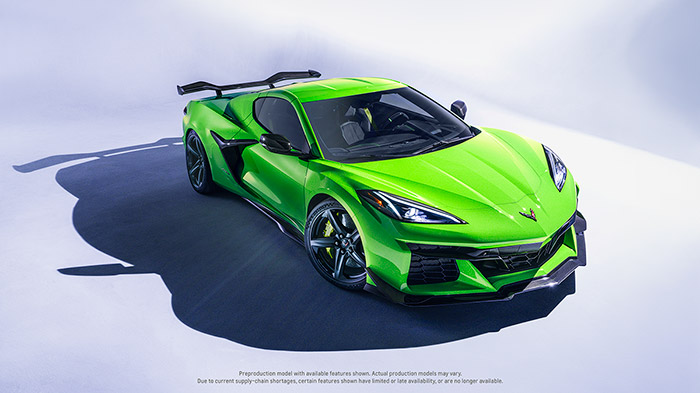 There are several examples of GM offering up exclusive-colored special editions only to turn around and put the previously distinctive paint front and center on a following year's order guide. The first two that come to mind are the first pair of limited-run C6 Z06 s, the Ron Fellows Special of 2007 was the only way to get Arctic White on a C6Z, and the Wil Cooksey 427 SE brought the lovely – and at the time, exclusive – Crystal Red to the Z a year later. By 2010, both colors could be had by anyone with a checkbook, which angered quite a few collectors who loved having an exterior paint that their less-knowledgeable friends couldn't get their paws on. On the other side of the same coin, there was C6 ZR1 VIN 001, the only Blue Devil in the model's five-year run to wear Le Mans Blue, a popular early C6 color that GM refused to bring back after assembling a single, stunning example of the King of the Hill.

So, which side of the fence do you fall on when it comes to the NFT Minted Green? Do you want it to be left alone and turned into a mythical beast like the Le Mans Blue ZR1, or do you say "to heck with exclusivity" and hope that GM opens the glorious green fold gates when the Corvette calendar turns, and their promise to the '23 buyer is concluded? OR… do you fall somewhere between? Maybe you liked the idea of only putting the new shade on the books for Z06 customers, or you believe that the investment should be protected, but a different but similar shade needs to go to the masses? Place your bets below; this is going to be an interesting one!

 Loading …
Source:

Photos by xsullo/Chevrolet


Related:

Chevrolet Offers First NFT Artwork and You Can 'Own the Color' and a 2023 Corvette Z06 in Minted Green

Are We Going to See Any Exclusive Colors for the C8 Corvette Z06?

[PICS] The Top 12 Exterior/Interior Colors on the 2021 Corvette Ranked


[ad_2]

Source link