[ad_1]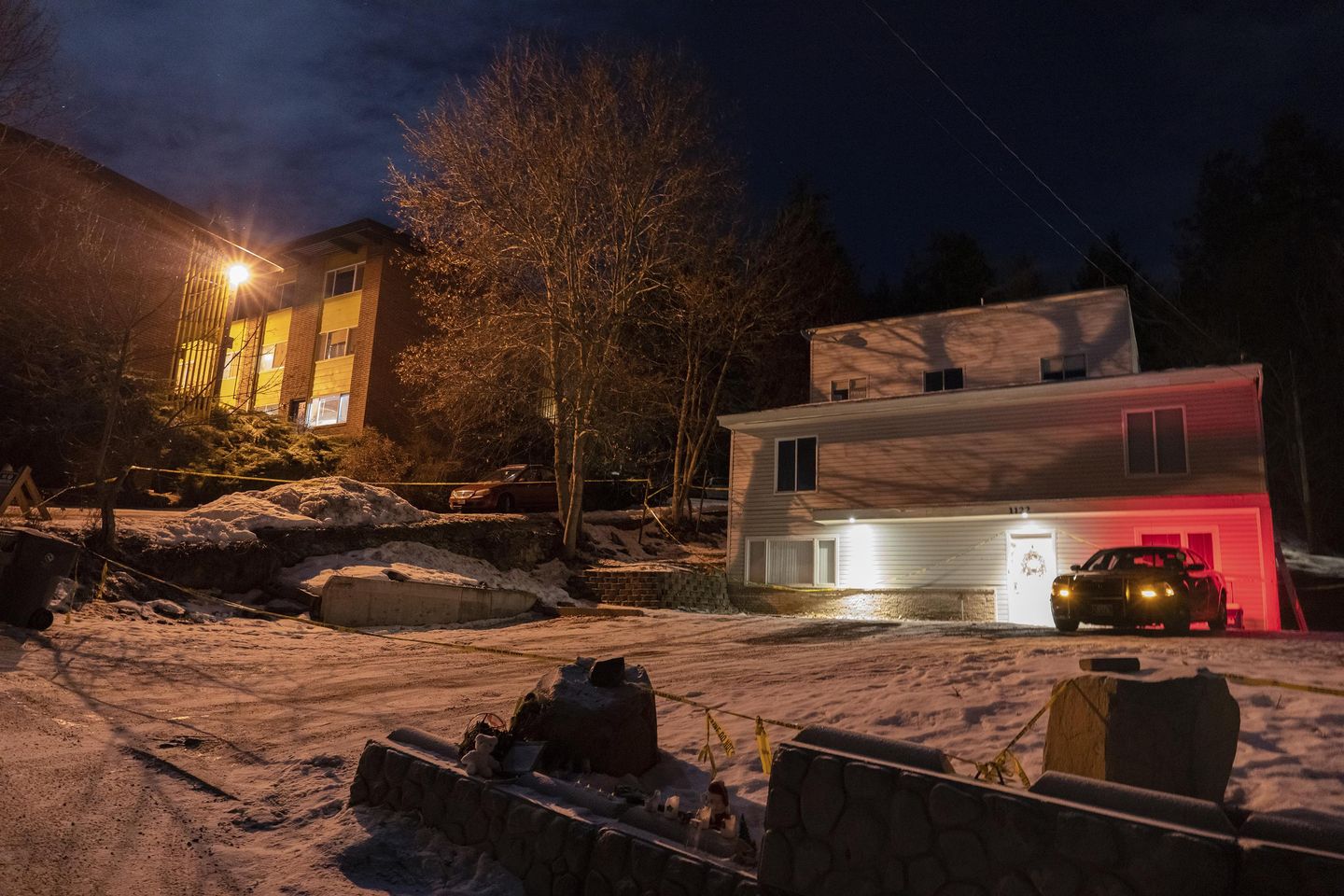 Amid all the speculation about what motivated accused murderer Bryan C. Kohberger to butcher four college students in Moscow, Idaho, a former FBI profiler said that whatever triggered the attack could have happened months ago.
Clint Van Zandt, a former profiler, was intrigued that police said location data from Mr. Kohberger's cellphone showed had driven past the victims' residence at least a dozen times between late June and the night of the killings.
"If he had started driving by their house six months ago, what happened six months and one day ago that caused him to do that? What happened on the night of the crime and why that night? Why not the night before or the night after?" he told The Washington Times.
Methodical killers often tie their crimes to an anniversary or historical event that means something to them. For example, Timothy McVeigh bombed a federal building in Oklahoma City on April 19, 1995, the second anniversary of the FBI's raid on the Branch Davidian compound in Waco, Texas.
Mr. Kohberger, 28, was a Ph.D. student of criminology at Washington State University, which is just eight miles from the murder scene at a small apartment complex near the University of Idaho. He was arrested on Dec. 30 and now faces four counts of first-degree murder and a count of felony burglary.
Authorities haven't disclosed a possible motive or said whether Mr. Kohberger had any ties to the victims — Kaylee Goncalves, Madison Mogen, Xana Kernodle and Ethan Chapin — who were murdered on Nov. 13.
---
SEE ALSO: Moscow police kept quiet about murder investigation to not alert suspect Bryan Kohberger
---
Moscow Police Chief James Fry said they don't have a motive yet but they have evidence the attack was targeted and Mr. Kohberger is the only suspect.
Gregory Vecchi, a former FBI profiler who teaches threat assessment, said all killers fall into three categories: serial killers, to gain resources such as money or property, or to settle a grievance with the victims. 
At this point in the case, only a resource killing can be ruled out because nothing was stolen from the house, Mr. Vecchi said, but the case still doesn't fit neatly into the other two boxes.
"It's very unusual for a serial killer to do this much damage on their first kill," he said. "But without knowing if there was a relationship between the killer and the victims, it's impossible to label it a grievance killing."
The profilers were quick to point out the brutality of the crime scene. Grisly photos leaked to media outlets last month showed blood seeping from the walls and blood dripping down a first-floor bedroom down an exterior wall.
"There was a lot of emotion reflected in the stabbings. It's someone with a bad history with their victims and taking out all of their anger, frustration, and rage at this particular time," Mr. Van Zandt said.
According to court documents, Mr. Kohberger's DNA was also found on a knife sheath. The DNA excludes "at least 99.9998%" of the male population from being at the crime scene, according to a police affidavit.
The murder weapon, which police say is likely a fixed-blade knife, is still missing.
At the time of his arrest, Mr. Kohberger was a Ph.D. criminology student and teaching assistant at Washington State. He completed a bachelor's degree at DeSales University in 2020 and did graduate students until June 2022, DeSales said in a statement.
The Pennsylvania public defender who represented Mr. Kohberger for his extradition to Idaho described the suspect as "an ordinary guy" who was eager to be exonerated.
Mr. Vecchi said it is common for criminology students to become fascinated by certain crimes or even become groupies for serial killers. In some cases, killers take those courses to learn police methods to evade capture, he said.
If Mr. Kohberger did carry out the brutal slaying, he made a surprising number of mistakes for a student of crime. Among the killer's alleged errors were using his own car, not turning off location data on his smartphone, leaving DNA at the crime scene and frequenting the crime scene before and after the attack.
"All killers have a big ego and don't want to get caught, but there were a lot of mistakes here," Mr. Vecchi said. 
According to the probable cause affidavit, Mr. Kohberger also returned to the crime scene after the killings.
The killer also left an eyewitness alive in the apartment.
One of the two roommates who survived the brutal attack told investigators that she saw a masked man leaving the house around 4 a.m., which would have been after the victims were fatally stabbed.
According to court documents, the surviving roommate, Dylan Mortensen, told police that she opened the door three times after waking up. The third time she opened the door, she "saw a figure clad in black clothing and a mask that covered the person's mouth and nose walking towards her." She described the person as a man standing at roughly 5 feet 10 inches or taller, who was "not very muscular, but athletically built with bushy eyebrows."
Ms. Mortensen told police that the man walked past her while she stood in a "frozen shocked phase" and exited the home through a sliding glass door. She also told police she locked herself inside the room after seeing the individual.
The family of Ms. Goncalves has defended Ms. Mortensen, telling the media that the survivor was likely "scared to death" and insisted she is "still a victim in this case."
It remains unclear why the police weren't notified until sometime in the afternoon, nearly eight hours after Ms. Mortensen saw the masked figure. It is also unclear what happened in the intervening hours.
Another mystery is why Ms. Mortensen and another roommate, Bethany Funke, were spared. The profilers say the killer may have targeted one of his victims but killed the other when they tried to stop him.
"We don't know if the killer was looking to be a mass murderer or if he only planned to take out one victim and ended up with a wealth of victims," Mr. Van Zandt said.


[ad_2]

Source link