[ad_1]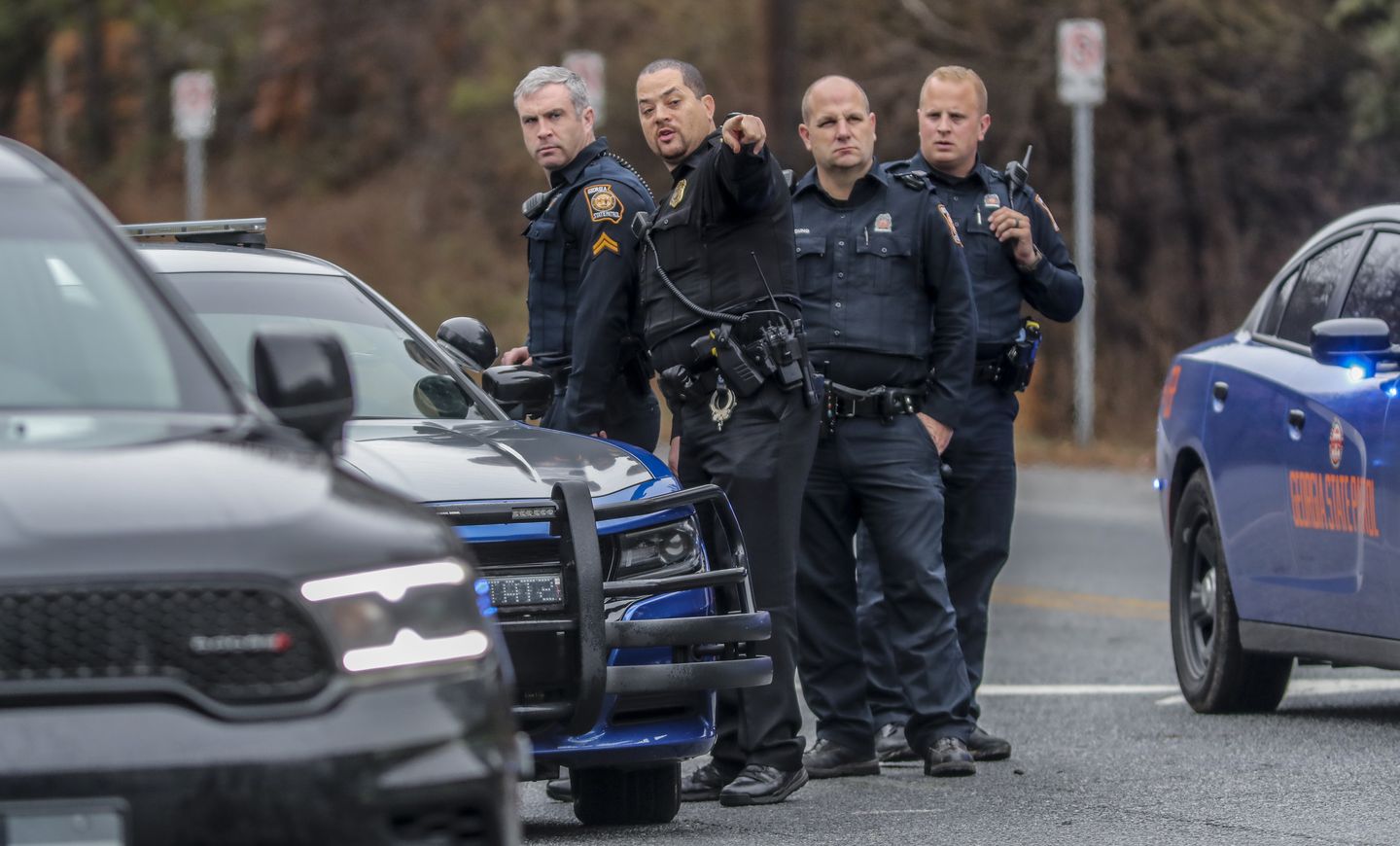 A gunfight that left one man dead and a police officer injured Wednesday at the future site of an Atlanta police training facility has spurred calls for "reciprocal violence" by protesters.
A now-suspended Twitter account, Scenes from the Atlanta Forest, put out the threat against law enforcement members after news broke about the man trading gunfire with authorities Wednesday morning. 
"Consider this a call for reciprocal violence to be done to the police and their allies," the account wrote, according to Fox News Digital. "On Friday, January 20th, wherever you are, you are invited to participate in a night of rage in order to honor the memory of our fallen comrade."
In follow-up tweets, the Scenes from the Atlanta Forest account acknowledged that it was "not long for this world" for posting content that incites violence — a violation of Twitter's terms of service.
The Georgia Bureau of Investigation said the gunfight took place around 9 a.m. when police from multiple agencies were trying to clear the area of trespassers. 
Officers came across the man in a tent and told him to leave the area, but he instead shot the trooper, causing authorities to return fire, killing the man. 
"An individual, without warning, shot a Georgia State Patrol trooper," GBI Director Michael Register said during a Wednesday news conference. "Other law enforcement personnel returned fire in self-defense and evacuated the trooper to a safe area. The individual who fired upon law enforcement and shot the trooper was killed in the exchange of gunfire."
The trooper was shot in the abdomen while wearing a vest. He's in stable condition in the intensive care unit at a nearby hospital.
Gov. Brian Kemp offered his support to the trooper with his own tweet.
Marty, the girls, and I are praying for this brave Trooper and public safety officers across all law enforcement agencies today.

As our thoughts remain with him and his family, our resolve also remains steadfast and strong to see criminals brought to justice. https://t.co/ZTS6zcNOCH</ p>— Governor Brian P. Kemp (@GovKemp) January 18, 2023
Several other people were arrested during the operation, according to the GBI, though the identities of these suspects and their charges have yet to be released. They are being held at the DeKalb County Jail.
Supporters of the protesters who have camped out in the forest for months, which they have dubbed Cop City, also accused police of misrepresenting the sequence of events. 
"The police and local news are working together to control the flow of information, leaving us with vague news reports that suggest the officer fired at the civilian in self-defense," a press release from protest supporters said.  "We know they will say and do anything to prevent an Atlanta officer from being viewed as another Derek Chauvin [the former cop convicted in the 2020 George Floyd killing], including withholding, distorting or deleting evidence."
This is the latest episode in a contentious saga between forest protesters and police.
Five people were arrested on domestic terrorism charges last month after authorities went into the forest to remove barricades that were propped up there, according to CNN.
Last May, eight people were arrested after a Molotov cocktail was thrown at police during an earlier clearing operation. 
Civilians have had their run-ins with the Cop City protesters as well.
Mechanic Richard Porter said he was attacked by protesters in November when he unwittingly drove into the protest site to forage for junk, according to WXIA-TV, the NBC affiliate in Atlanta.
He said the protesters came out of the woods, blocked his car and began setting it on fire. 
"It seemed to me like they were going to burn the truck with me in it," Mr. Porter told the station.


[ad_2]

Source link