[ad_1]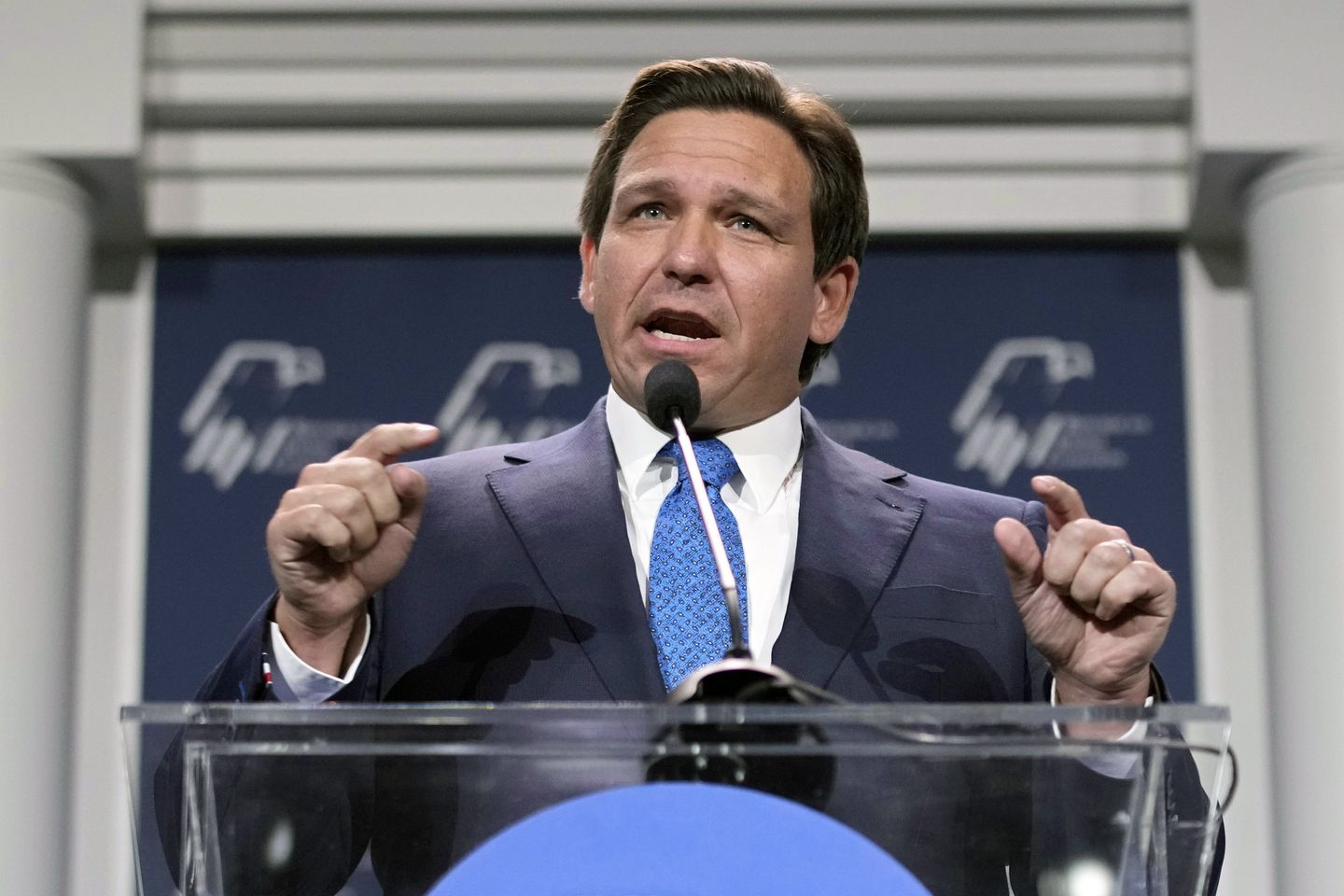 DANA POINT, Calif — Gov. Ron DeSantis of Florida on Thursday gave a boost to Harmeet Dhillon's bid for chair of the Republican National Committee, saying it is time for a change of leadership after "three substandard election cycles in a row."
"I think we need a change, and I think we need to get some new blood in the RNC," Mr. DeSantis, a likely 2024 presidential contender, said during an appearance on the Charlie Kirk Show. "I think it's going to be very difficult to energize people to want to give money, to want to volunteer their time at the RNC, if they don't see a change in direction."
Ms. Dhillon is running to replace Ronna McDaniel, who has served as chair since former President Donald Trump tapped her for the job after the 2016 election. Ms. McDaniel is running for an unprecedented fourth term, and this is the first time she has faced competition for the job.
Mr. DeSantis is not among the 168 members of the RNC who will cast their secret ballot in the race for chair, which also includes MyPillow CEO Mike Lindell.
But Mr. DeSantis has emerged as one of the most influential figures in the party and could prove to be a powerful voice for Ms. Dhillon in her quest for support.
Mr. Trump and Mr. DeSantis are widely viewed as the frontrunners for the 2024 GOP presidential nomination.
Mr. Trump has stayed out of the race, but Ms. Dhillon told The Washington Times this week that it is clear people in his camp are backing Ms. McDaniel.
On Thursday, Mr. DeSantis said the 2022 election was tailor-made for Republicans, but they still fell short of expectations when they failed to flip the Senate and picked up fewer seats than expected on their way to capturing control of the House.
"I like what Harmeet Dhillon has said about getting the RNC outside of D.C.," Mr. DeSantis said. "Why would you want to have your headquarters in the most Democrat city in America? It's more Democrat than San Francisco is!"
"So I think you get it in real parts of the country, you attract people who want to live in those parts of the country – not D.C. insiders," he said. "But I do think we need some fresh thinking."
— Seth McLaughlin reported from Washington, D.C.


[ad_2]

Source link