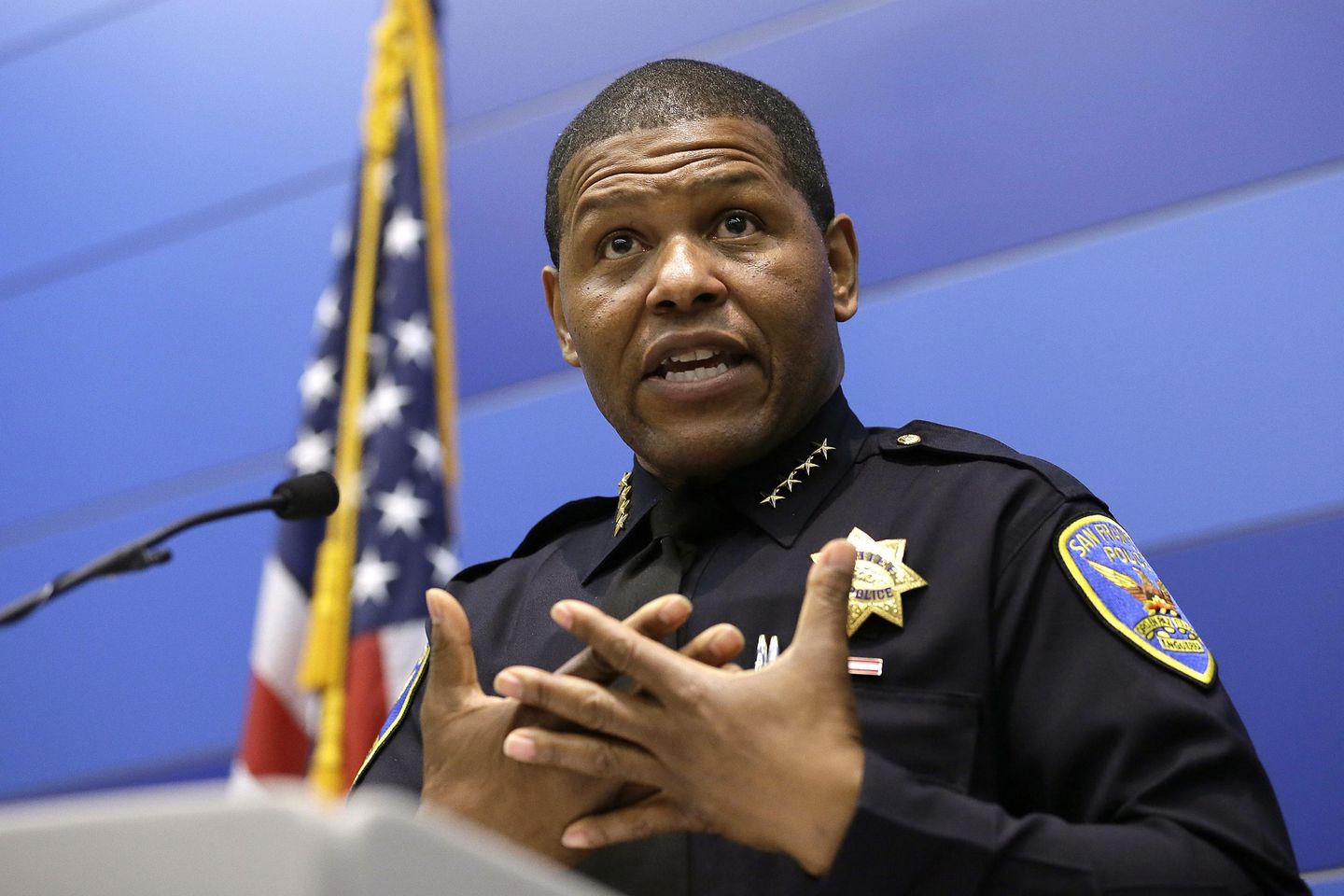 An art gallery owner in San Francisco is being investigated by police after he was caught on video spraying a homeless woman with a hose.
San Francisco Police Chief Bill Scott confirmed the investigation in a tweet Wednesday, saying the department will gather evidence in order to present it to the District Attorney.
"I understand that there is frustration out there and there is an impulse to act. Right now, what we need is civility," Mr. Scott tweeted. "If you are frustrated with a situation, please do not act on your anger. Take a step back and call the police so we can help. That is why we are here."
The video, which was taken Monday morning by the co-owner of a nearby cafe, appears to show gallery owner Collier Gwin aiming the hose's stream at the woman's chest and face. The woman is sitting on the sidewalk and asks for someone to help her, after which time Mr. Gwin stops spraying the woman and tells her to move. 
Video captured a San Francisco gallery owner spraying a homeless woman with a garden hose Monday morning.

This, and other inhumane behavior, comes from a "civilized" country that constantly lectures us on human rights.pic.twitter.com/FvdIl0z0MY</ a>


— Somalia (@kingofSomaliaa) January 11, 2023
Mr. Gwin apologized for his actions in an interview with KPIX-TV, the CBS affiliate in San Francisco, saying he "can't defend" what he did.
"What they saw is very regrettable," Mr. Gwin told the station. "I feel awful, not just because I want to get out of trouble, or something like that, but because I'd put a tremendous amount of effort into helping this woman on the street."
The gallery owner said he had spent days cleaning the homeless woman's mess and letting her sleep in his doorway. He also told the station she often knocks over trash cans, and her behavior has scared off his clients.
After the incident went viral, Mr. Gwin received numerous death threats and had his business vandalized. 
Mr. Gwin wasn't apologetic about the actions in an earlier interview. 
He told KGO-TV, San Francisco's ABC affiliate, that he and other people called the police at least two dozen times the past two weeks about the woman. Mr. Gwin said the typical response is two days in a homeless shelter, two days in jail, then they drop the woman back on the street.
"Of course I didn't want to spray her with the hose. In my mind, I would not have done that if this hadn't been constantly exacerbated over and over and over" Mr. Gwin continued. "But I find it hard to apologize when we've had no help on this situation by taking her to some sort of help or psychiatric evaluation."
State Sen. Scott Wiener weighed in, telling CBS News Bay Area, "We're creating a tinderbox out there. People are incredibly frustrated with how things are playing out on our streets." Mr. Wiener then called for the construction of more shelters.