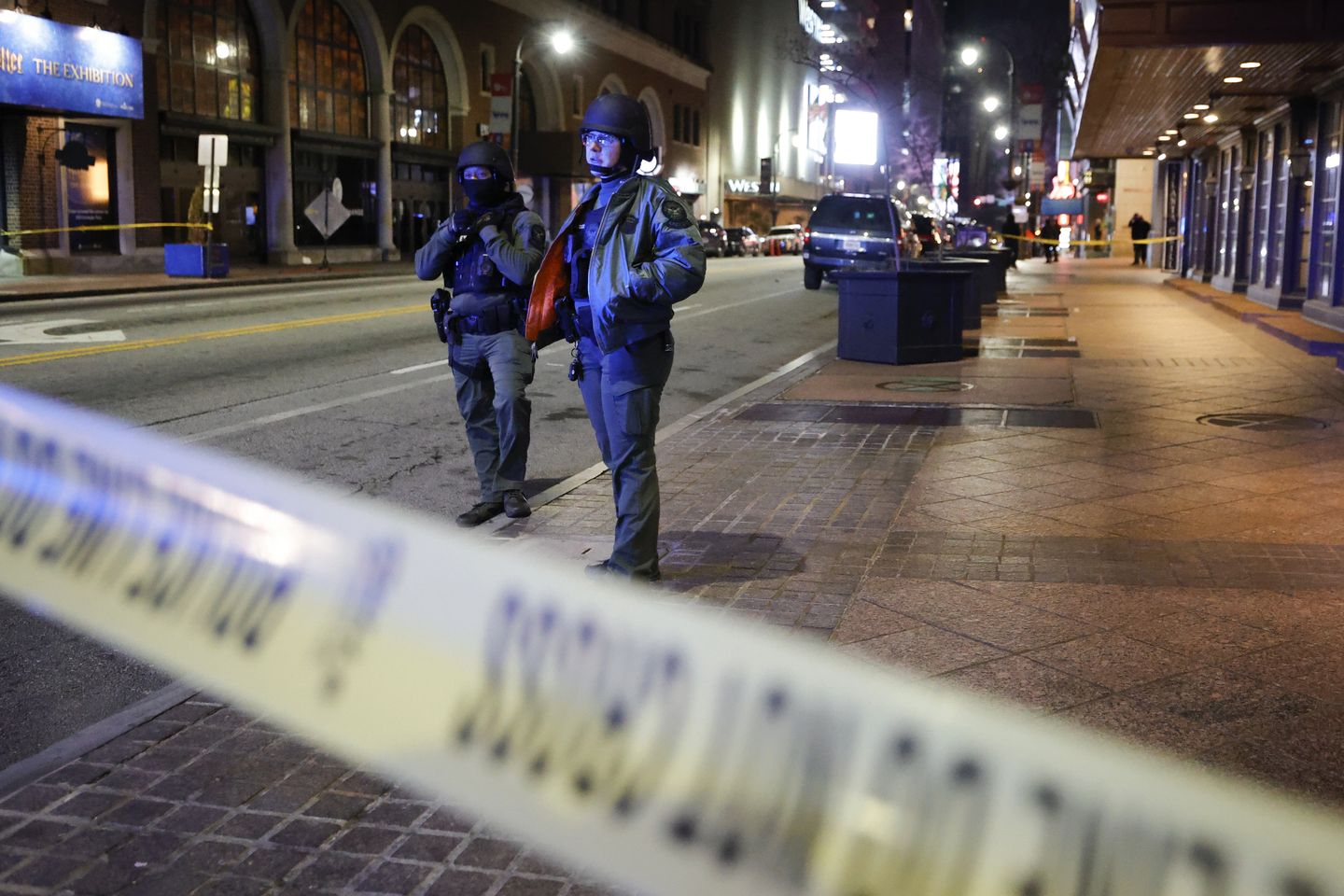 Six people were arrested Saturday during a protest through downtown Atlanta that turned violent, days after an activist was killed in a shootout with police that also left one officer wounded.
Some of the protesters set an Atlanta Police cruiser on fire, smashed the windows of a bank, threw rocks and lit fireworks in front of the building where the Atlanta Police Foundation is located, according to WXIA-TV, the NBC affiliate in the city.
VIDEO: Police car set on fire earlier in Atlantapic.twitter.com/m65q6zh5Dl


— Breaking News (@NewsJunkieBreak) January 22, 2023
"It doesn't take a rocket scientist or an attorney to tell you that breaking windows or setting fires is not protesting, that is terrorism," Police Chief Darin Schierbaum said in a press conference after the incident, according to WAGA-TV, the local Fox affiliate. "They will be charged accordingly, and they will find that this police department and the partnership is equally committed to stopping that activity."
Protesters gathered in the city's downtown area to rally for Manuel Esteban Paez Teran, an activist who identified as non-binary and went by the name "Tortuguita." 
The activist was killed Wednesday when the Georgia Bureau of Investigation said the 26-year-old pulled a gun on officers who were clearing out the forested site of a proposed police training center. 
A state trooper was shot in the abdomen, and officers returned fire and killed the activist, according to authorities. The officer is hospitalized in serious but stable condition.
Protesters have camped out in the forested area to oppose what they call "Cop City" from being built. The shooting prompted calls for "reciprocal violence" from some supporters. 
Seven people were arrested on domestic terrorism-related charges during Wednesday's clearing operation that involved finding and removing 25 campsites. All of those arrested were from out of state. 
GBI also found mortar-style fireworks, multiple edged weapons, pellet rifles, gas masks and a blow torch while sweeping the forest.
On Friday, authorities released a photo of the weapon they found on the dead activist and said ballistic analysis confirmed the bullet that wounded the trooper came from the same gun.