[ad_1]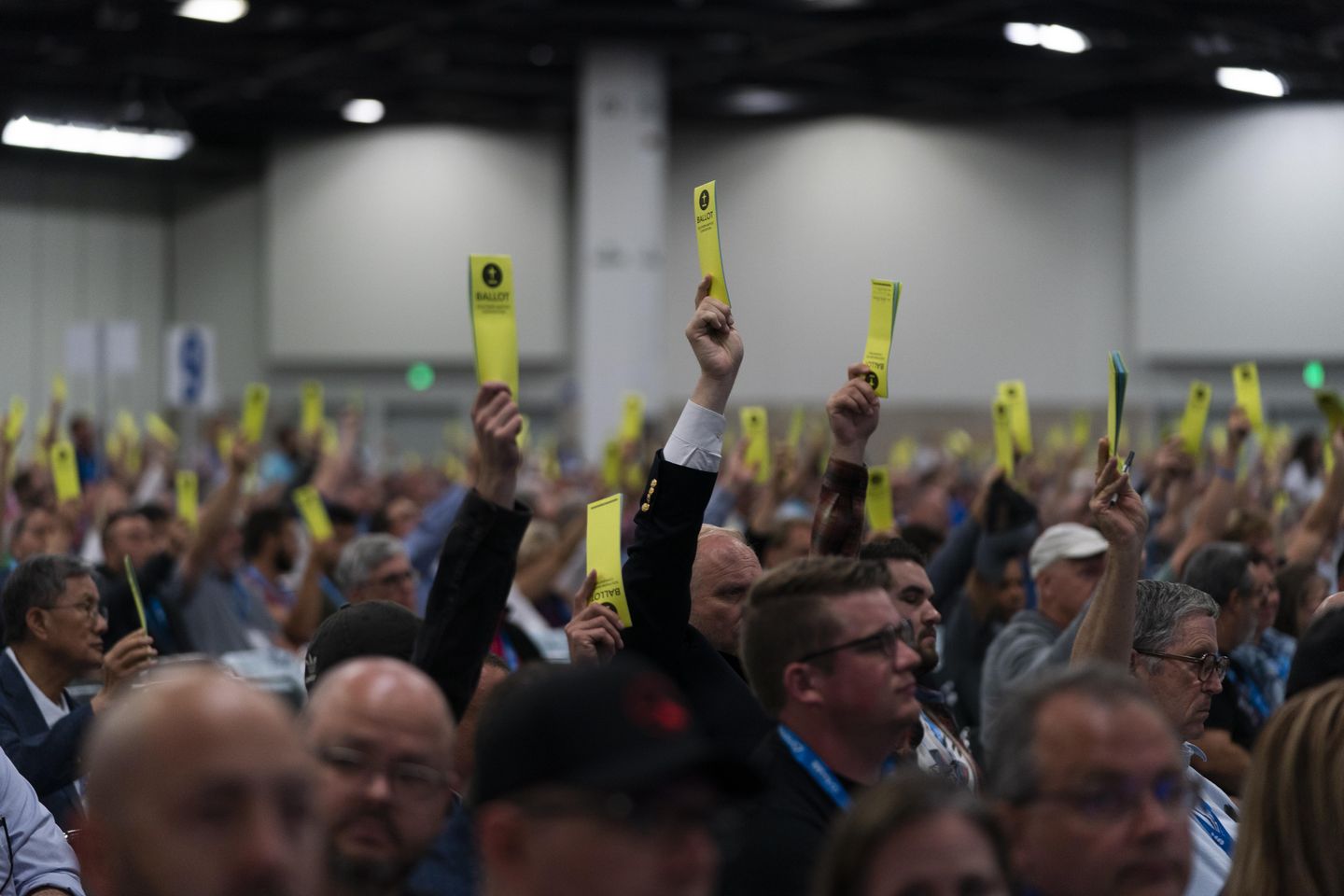 ANAHEIM, California — The Southern Baptist Convention voted Tuesday for what one official termed the "bare minimum" of reforms in dealing with decades of sexual abuse in the nation's largest Protestant denomination.
The vote comes a little more than two weeks after a major independent report documented hundreds of cases of sexual abuse in the Southern Baptist Convention's associated churches and institutions.
The denomination's now-retired general counsel had compiled a database of hundreds of known abusers some 15 years ago but scoffed at sharing information with congregations, citing potential liability concerns.
The group will spend $3 million to implement recommendations for creating a database of "credibly accused" abusers as well as those who have been convicted. The goal would be to make this data available to churches wishing to check on prospective employees or volunteers.
Southern Baptists will also spend $1 million to start a "survivor care fund" that will provide counseling and other services to victims.
"This does not solve everything," the Rev. Bruce Frank, who chaired the task force, said before the vote.
"It begins to get [things] rolling in the right direction. It will take a few years to change the culture. It will take a few years to get best practices in place at all of our churches to protect better and to care better," he added.
"The time for action has come," Mr. Frank told the "messengers" — the Baptist term for delegates to the annual business session. "The two recommendations before you are the bare minimum that can even be called reform."
But future progress could be stymied depending on who is elected the next president of the 13.7-million-member church, Mr. Frank conceded after the vote.
A new sexual abuse task force will be appointed by the incoming president of the denomination, and "that next team coming in would be the ones responsible" for implementing the recommendations as well as planning further steps.
As of Tuesday evening, a second round of presidential voting had not resulted in the announcement of a winner.
The Rev. Bart Barber, pastor of First Baptist Church of Farmersville, Texas, is running against the Rev. Tom Ascol, pastor of Grace Baptist Church in Cape Coral, Florida.
Mr. Barber told Religion News Service he instructed his church's staff on handling abuse cases: "Call the police first, and then let me know."
For his part, Mr. Ascol told the news agency that local congregations should lead the denomination's response to abuse issues.
Abuse survivor Christa Brown lamented via Twitter that while "people like happy endings," she was "not feeling it" after the Tuesday vote.
Ms. Brown added, "It's better than nothing, but that's such a low bar. And if this is all that's done even when such massive media is mustered, that saddens me."
Debbie Vasquez, who said her abuse at the hands of a Southern Baptist pastor began when she was 14, said she was pleased with the outcome of Tuesday's vote.
"I'm happy. I've been fighting for 10 years with these guys," she told several reporters before the news conference.
And Rachael Denhollander, an attorney and sexual abuse survivor who served on the SBC task force said that while she "validated" Ms. Brown's complaint, there is a hopeful aspect to the approved steps.
"We shouldn't be at a point in 2022 where this is the best that we can do today. My hope is that the convention continues to move forward, but trust is earned. And this is only the tiniest step towards that," Ms. Denhollander said after the news conference.
Close to 8,000 messengers voted by a show of hands and the Rev. Ed Litton, outgoing SBC president, observed that more than 90% of floor votes approved the measure.


[ad_2]

Source link