Photo Credit: Keith Cornett
We were obviously excited when Chevrolet released the 70th Anniversary package showing the addition of Carbon Flash Metallic and White Pearl Metallic exteriors. While the Carbon Flash Metallic exterior was used in 2012 on the Centennial Editions, this is the first time that a White Pearl metallic tri-coat has been featured on the Corvette.

We arrived at Corvettes at Carlisle yesterday afternoon and promptly found the Corvette Team's CTF cars which are parked in a VIP parking lot in the back. Chevy doesn't allow CTF cars to be used as show cars, which explains why they are packed "in the back of the show."

It just so happened that one of the team member's 2023 Corvette Z06 in the White Pearl 70th Anniversary package was parked next to two Z06s in Arctic White. We got these side-by-side photos to compare and contrast the two colors.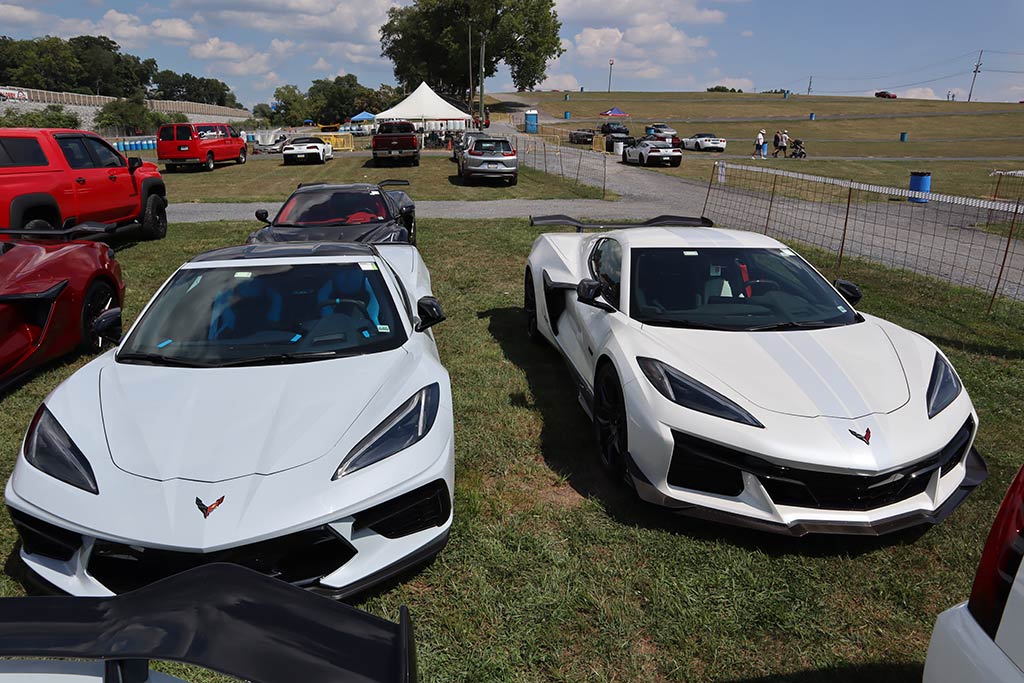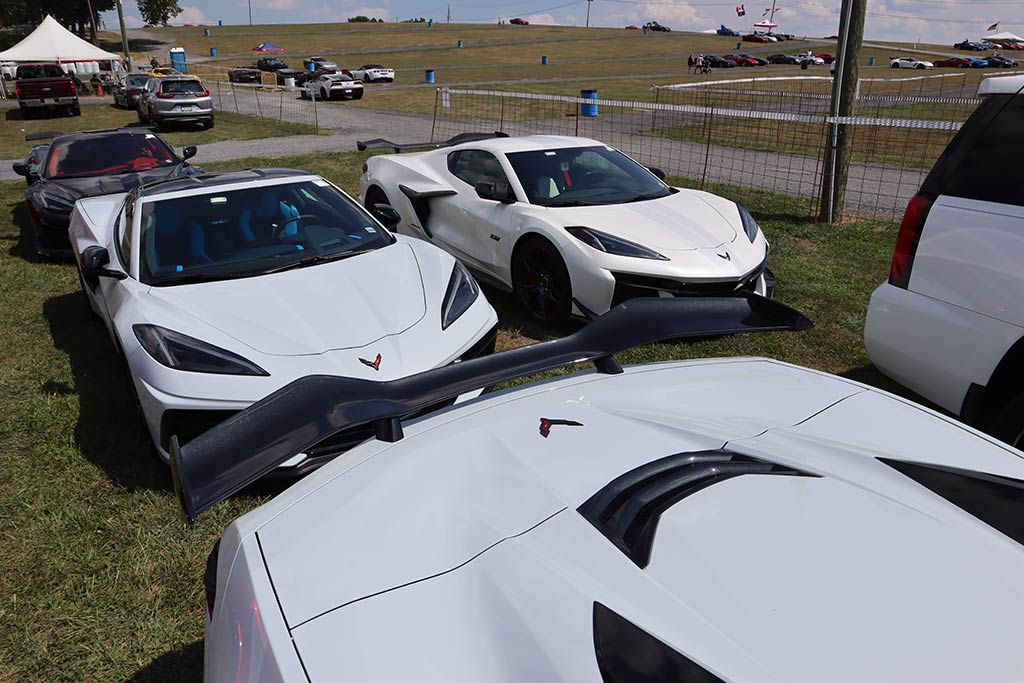 The metallic flakes in the White Pearl Tri-coat exterior makes the color even brighter than the already bright Arctic White. In fact, I had to confirm that these two other Corvettes were in fact Arctic White and not Ceramic Matrix Gray, which has a blue hue when shown in the sun.

One of the rumors for next year is that the White Pearl Metallic may be offered as a free-flow option. Would you be interested in ordering it? Let us know in the comments below!

Related:

[SPIED] 2023 Corvette Z06 Spotted Wearing Caffeine Metallic

[POLL] Should Chevrolet Offer 'Minted Green' on 2024 Corvettes?

Top Color Choices for the 2022 Corvette Stingray Were Torch Red, Arctic White, and Hypersonic Gray