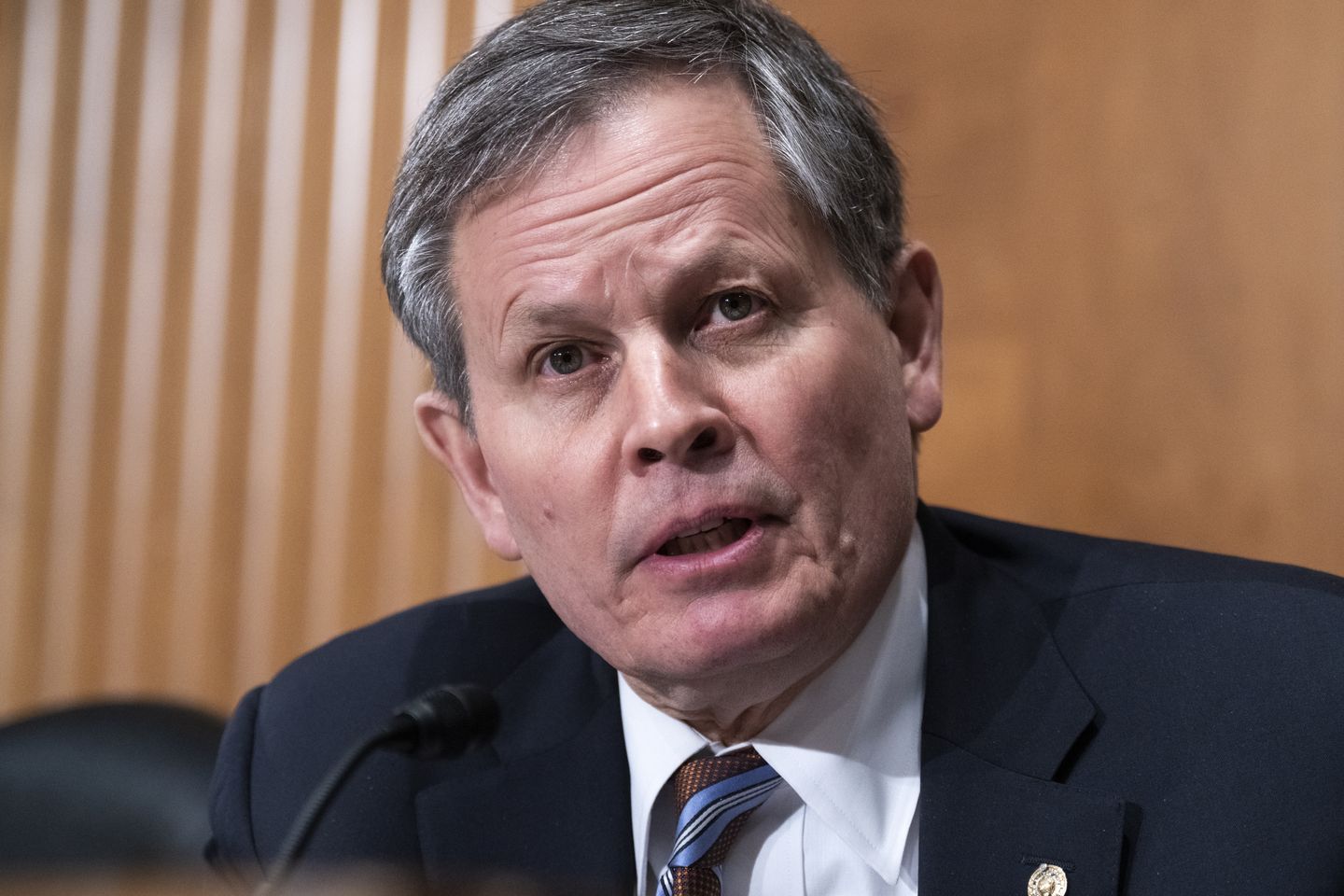 Montana Sen. Steve Daines introduced legislation on Monday that would block lawmakers from receiving pay unless Congress balanced the budget.
Mr. Daines, who chairs the National Republican Senatorial Committee, said the bill was meant to shine a light on the country's "public debt crisis." 
"Congress is here to serve–not to be served," he said. "If Congress can't do its job and pass a balanced budget, members shouldn't get paid." 
The bill stipulates that if Congress does not pass a balanced budget by April 15 of each year, lawmakers will have their wages suspended. Mr. Daines' said it would increase accountability by requiring members of Congress to put their pocketbooks on the line. 
The bill faces long odds of becoming law. 
It comes as Congress is set to consider raising the debt limit, the amount the federal government can borrow to pay interest on the national debt.
Treasury Secretary Janet Yellen notified congressional leaders last week that the U.S. had reached the debt limit and Treasury began taking "extraordinary measures" to avoid default. She said her actions will hold off potential default until at least June, giving Congress time to pass legislation to raise the limit or suspend it again.
Republicans have said that raising the debt limit without cutting spending to balance the budget is a non-starter.