[ad_1]

On Thursday morning, Chevrolet sent out a dealer memo with two pages dedicated to the 2023 Corvette. Unfortunately, no Z06 allocations were provided for dealers, but we did get some additional information about both Stingray and Z06 ordering, and we have the first constraints for the Z06.

For the next Stingray order cycle, GM is showing constraints on the Z51 Performance Package, FE2/FE4 Magnetic Ride Control, the 5ZZ/5ZU Carbon Flash/Body Color High Wing Spoiler, and the RIA/PEF floor liners. Also listed as a constraint are the LT2 Stingray's RCC/RCD Red and Sterling Silver Engine Covers. Chevrolet provided no percentages for these items, so if you're coming up for your Stingray to be ordered, don't be surprised to hear about any of these options being on the constraint list.

Now for the Z06 information!

First, Chevrolet brought dealers up to speed with pricing announced on July 15th and ordering available through GM's workbench order system. The memo also says that the Start of Regular Production (SORP) is scheduled for September (tentative), which is in line with the news we heard earlier this week confirming some Z06 customers with a TPW (target production week) of September 19th.

Also confirmed to dealers was the gas guzzler tax "estimated to be $2600 & $3000 with either carbon aero package equipped (T0G or T0F). Final determination will be made by the EPA and adjustments if necessary." It appears that the GGT isn't yet set in stone which may be why some at Chevrolet were unaware that this info would be coming out when it dropped on Monday.

Chevrolet is now giving some background on how the allocations for the Z06 will be handed out. The memo states that the allocation model is based on past C8 Corvette Stingray sales from the 2020-2022 model years, and specifically those ordered with the 3LT trim package.

We've seen Chevrolet do this with their high-performance cars. An example from the previous generation was that dealers had to sell two Z06s to get a ZR1 allocation. So it's not surprising they are basing Z06 allocations off of the highly optioned Stingrays. We've actually heard this 3LT rumor maybe one or two weeks ago, but from what we've also heard, those dealers in the top 20 in overall sales are ranked nearly identical based off of 3LT sales with just a few changes. However, this will obviously have more of an impact with smaller dealers who may not have had that many 3LT sales to begin with.

So why does Chevrolet pick something like a 3LT package to base allocations off of? Most likely it's a simple way for Chevrolet to limit allocations to dealers because the pool of Z06s will only account for an estimated 20%-30% of total 2023 model year production.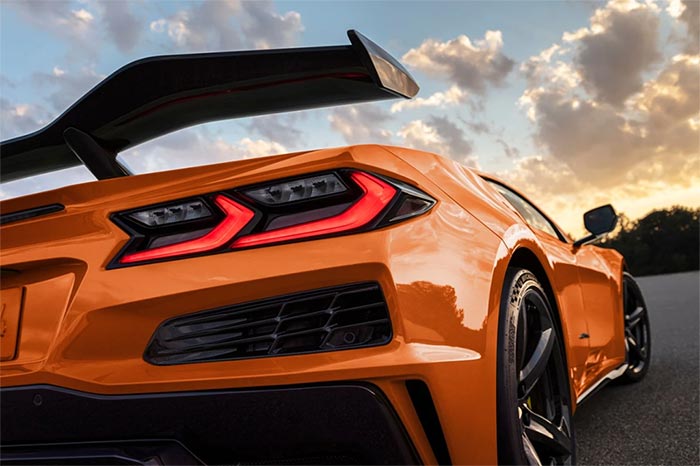 As for the Z06 constraints, again we have no percentages so we are not sure what exactly we will see when orders are matched to open allocations. Chevy is saying that the Z07 Performance Package is on constraint, as is the T0F/T0G Carbon Fiber Aero Package. Imagine being number one on your dealer's Z06 list for all these years and then he tells you, "Sorry, no Z07 packages are available." Not a good look at all for Chevy if they can't get the Z06 with the Z07 ready for when production starts.

The last item on the memo deals with the "Model Year 2023 Customer Retention Initiatives" announced which you already know all about:

My Rewards – Earn 500K loyal points if keep car for 12 months
Future Orders – To remain eligible, retain car for 12 months
Warranty – Original owenr transfers car within first 12 months, warranty voided
That's the latest we have to share. We've already heard from a couple of dealers who believe that Z06 allocations will probably land next week with the Z06 order cycle following it a week later. That's all still speculative, but Chevy says Z06 SORP is happening in September so I am inclined to take their word for it.

Source:

Chevrolet

Related:

Select Corvette Z06 Buyers Have Already Moved to Status 3000 and Have a September 19th TPWs

Preliminary 2023 Corvette Z06 Orders Can Now Be Submitted

Dealers Can Submit Preliminary Z06 Orders on July 28th but Actual Ordering Could Still Be Weeks Away


[ad_2]

Source link