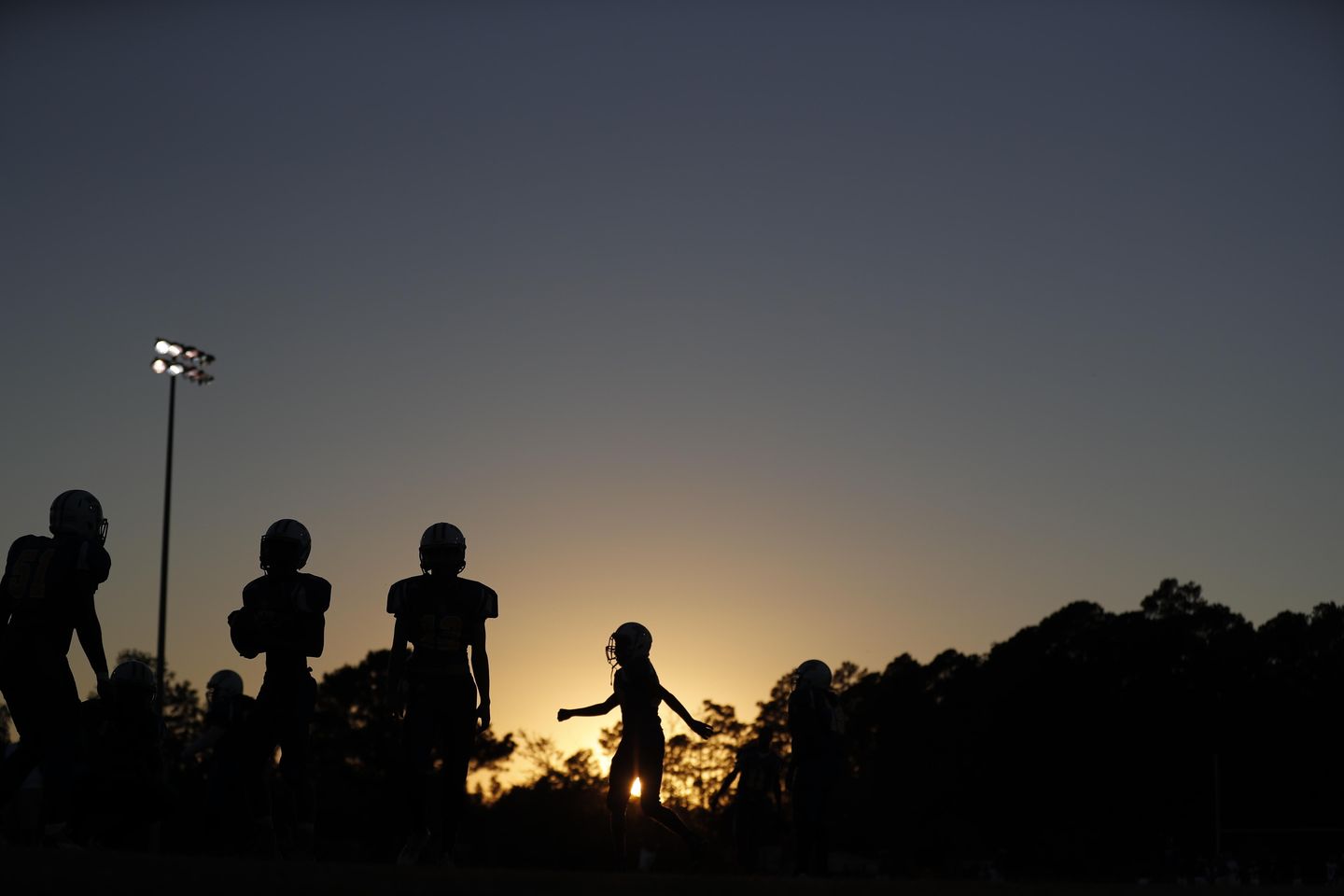 A Texas high school football coach was put on leave after requiring his athletes to do hundreds of push-ups to the point where some went to the hospital.
Head coach John Harrell was accused of having his football team at Rockwall-Heath High School do 300 push-ups in one hour with no break or water as a punishment, according to a parent who spoke with KDFW, Dallas' Fox affiliate.
This parent said their child was hospitalized with rhabdomyolysis, or rhabdo, a serious medical condition where overworked muscle tissue breaks down and releases a harmful protein into the bloodstream. The protein is known to cause kidney damage, but rhabdo is treatable if caught early.
More students were diagnosed with the condition, according to Dallas ABC affiliate WFAA, but how many is unclear.
Principal Todd Bradford said in a letter to the school community Tuesday that Rockwall Independent School District is launching a third-party investigation into what took place between Mr. Harrell and his players, according to the Fort Worth Star-Telegram. Rockwall is 27 miles northeast of Dallas.
Brady Luff, a junior captain of the football team who was at the workout, defended Mr. Harrell in an interview with WFAA.
"I've heard people say that we didn't have water and that is not true," Brady told the station. "We have these big jugs full of water. You can go there in between reps and get water whenever you want. No one was deprived of water."
He also said the players weren't forced to do the workout.
Brady's mom, Stephanie, also defended the coach in an interview with KDFW.
"If anything was going on with this situation that I thought these kids were being harmed, I would've been the first person up at the principal's office or wherever I need to go to have this shut down," Ms. Luff told the station.