[ad_1]

Welcome to Threat Status, our weekly roundup of the biggest news inside the Pentagon, on the southern border, and around the world. Sign up to receive Threat Status each week from a national security reporting team headed by veteran Washington Times journalists Ben Wolfgang and Guy Taylor.
Washington is still abuzz about the pre-Christmas visit last week by Ukrainian President Volodymyr Zelenskyy, who traveled outside his country for the first time since Russia's February invasion and met with President Biden at the White House. Mr. Biden promised that the U.S. will back Ukraine for as long as it takes until Russia is defeated — though there are mounting questions about whether a GOP-controlled House will keep the American cash spigot flowing to Kyiv without a clear path toward peace talks. Washington Times White House reporter Jeff Mordock details how Mr. Zelenskyy, attuned to those political realities here in the U.S., took his case directly to Congress and told skeptical lawmakers that support for Ukraine is an investment in Western-style democracy abroad.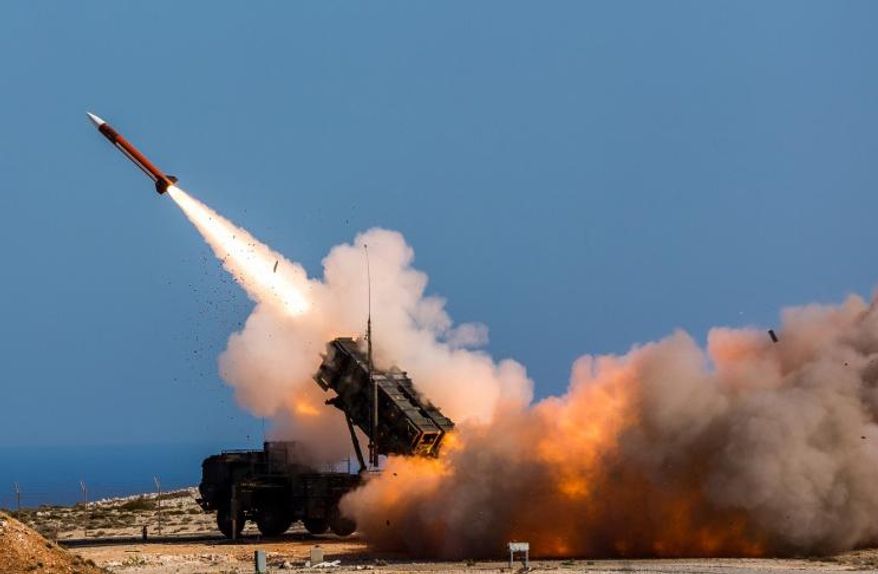 Mr. Biden also used last week's visit to announce that the U.S. will send a long-awaited Patriot missile defense battery to Ukraine, which could help Ukrainian forces defend against relentless Russian shelling. Predictably, Russian President Vladimir Putin didn't take kindly to the news and vowed that Russian troops will target and destroy every Patriot system that the U.S. sends to Ukraine.
Even as they defend against the ongoing Russian onslaught, Ukrainians are confronting a cold, long-term reality. Pentagon correspondent Mike Glenn explains how Moscow's widespread use of landmines and other explosives has left about 60,000 miles of Ukraine uninhabitable. If and when the war ends, Ukraine will face a years-long recovery and clean-up effort.
But the Kremlin must contend with its own long-term problems. Pentagon officials believe Russia could begin running out of ammunition in early 2023. And White House correspondent Joseph Clark is tracking how Russia's secretive mercenary outfit the Wagner Group is reaching out to North Korea for help in replenishing its shrinking weapons stocks.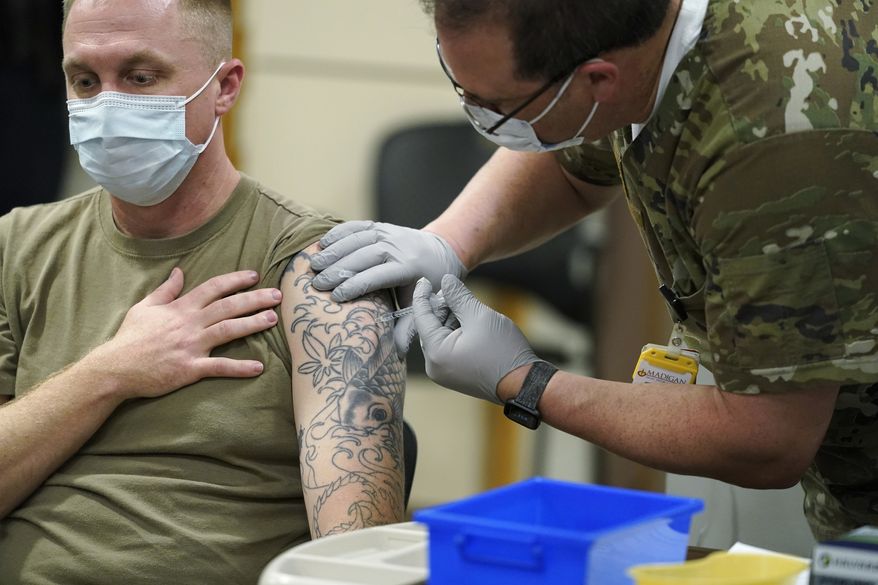 Inside the Pentagon, officials are bracing for a much different battle. Two days before Christmas, Mr. Biden signed into law the $847 billion National Defense Authorization Act that repeals the Defense Department's COVID-19 vaccine mandate. That mandate, which is responsible for forcing thousands of service members out of the military, sparked a fierce backlash across the country.
Critics say it's just one example of how Mr. Biden's Pentagon has become consumed with social and cultural issues at the expense of warfighting and battlefield effectiveness. As we head into 2023, Military correspondent Ben Wolfgang takes an in-depth look at the Pentagon's most controversial policies — its vaccine mandate, its "woke" social stances and its proposal to pay for female troops to travel out of state for abortions — and how House Republicans plan to thrust those policies into the spotlight. 
Mr. Wolfgang spoke exclusively with Rep. Mike Gallagher, Wisconsin Republican, about the looming fight over the woke agenda. Mr. Gallagher, incoming chair of the House's new Select Committee on China, will also play a central role in U.S. efforts to confront Beijing, which launched another series of naval and air power drills around Taiwan over Christmas weekend.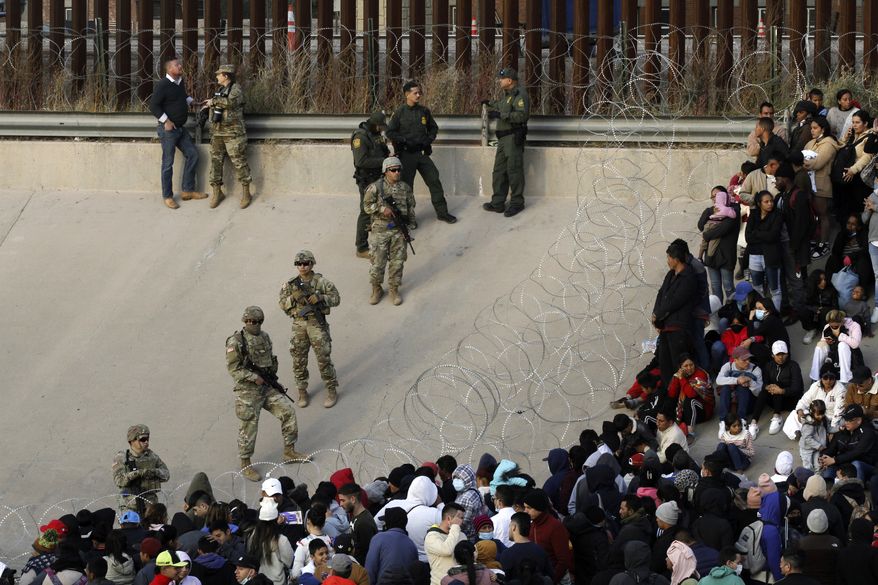 Closer to home, men and women in uniform are being dispatched to deal with the unfolding crisis on the U.S.-Mexico border. Texas officials say they're sending more National Guard troops to the border as illegal immigration spirals out of control. The Times' Stephen Dinan explains how the crisis is now reaching historic proportions, with border authorities stopping more than 233,000 immigrants in November alone — a record number for the month.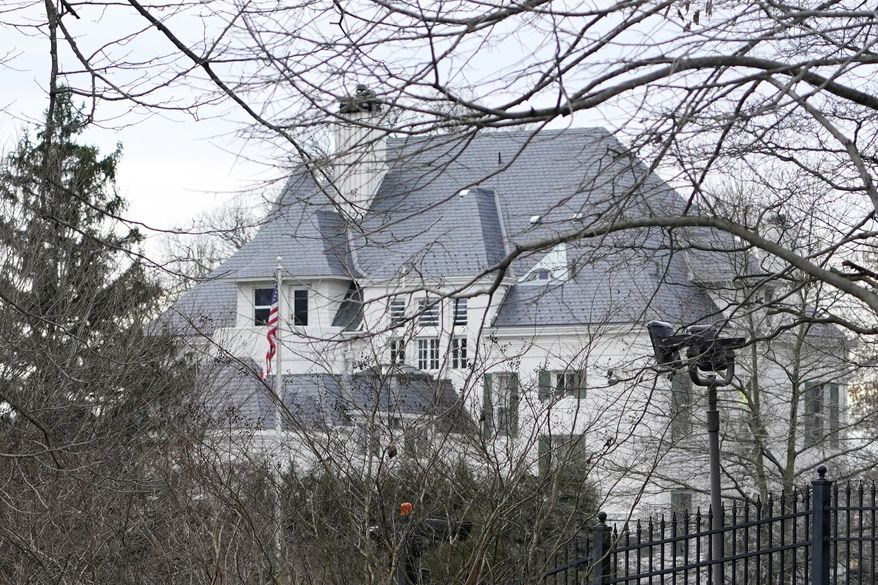 The fallout from the unchecked immigration crisis reached Washington on Christmas Eve after Texas Gov. Greg Abbott sent three busloads of migrants to the home of Vice President Kamala Harris, sparking an uproar from Democrats. But Times' Online Opinion Editor Cheryl Chumley argues it's just another example of open-border-loving Democrats bristling when confronted with the consequences of their own policies.
Critics say it's the latest in a pattern of Mr. Biden and Ms. Harris failing to confront national-security challenges head-on. And former CIA station chief Daniel N. Hoffman writes that the president is also failing to use his bully pulpit to help drive change in Iran and China, both of which have been gripped by widespread popular protest movements in recent months. 
Thanks for reading Threat Status. Don't forget to sign up here and get it delivered to your inbox each week. And if you've got questions, Ben Wolfgang and Guy Taylor are here to answer them.


[ad_2]

Source link