[ad_1]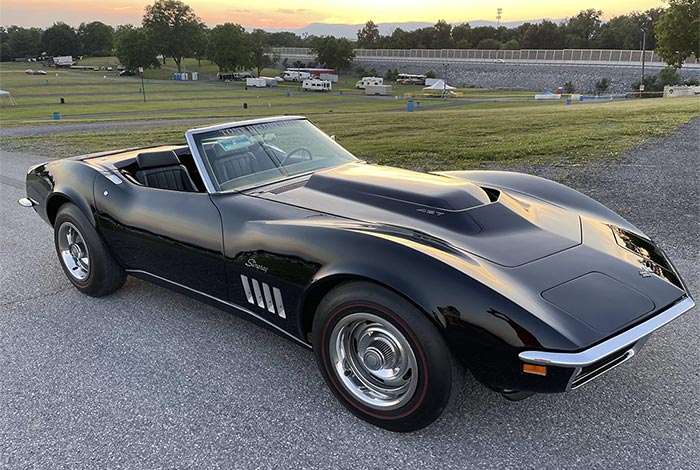 When it comes to C3 Corvettes, there are few models more desirable than the 1969 L88.

This convertible – being offered by Corvette enthusiast Lance Miller on Bring a Trailer for the next seven days – comes to auction with an impressive pedigree.

After being built on March 28, 1969, this black-on-black powerhouse was delivered to original owner Tony DeLorenzo, the legendary Corvette racer and National Corvette Hall of Fame member. After completing custom bodywork that included a urethane bumper, clear headlamp covers, fender flares, and side pipes later that year, he sold the car, and it would subsequently remain in Europe until 2004 when it returned to the United States.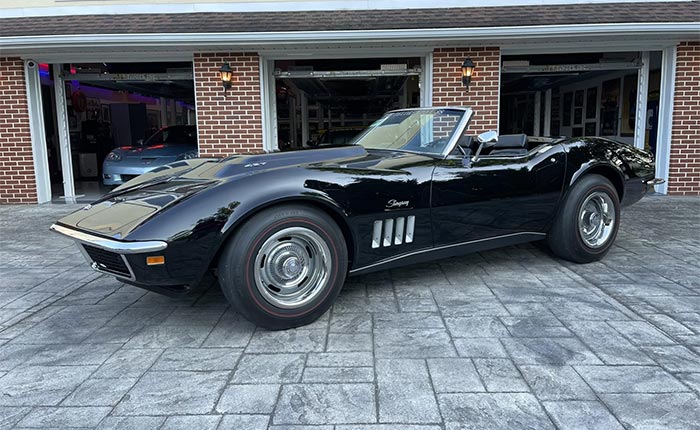 Corvette specialist Naber's Motors of Houston, Texas then completed a refurbishment in 2005 that included removal of the modified bodywork and a new paint job in the factory Tuxedo Black.

Of course, the L88 is all about power as Zora Arkus-Duntov and his team developed it as a stealthy way around the corporate ban on racing then in place, with no comfort options and an "off-road use only" designation. For 1969, only 116 Corvettes were equipped with the RPO L88 427 cubic inch engine that cost $1,032.15 – nearly a fourth of the base price of $4,781.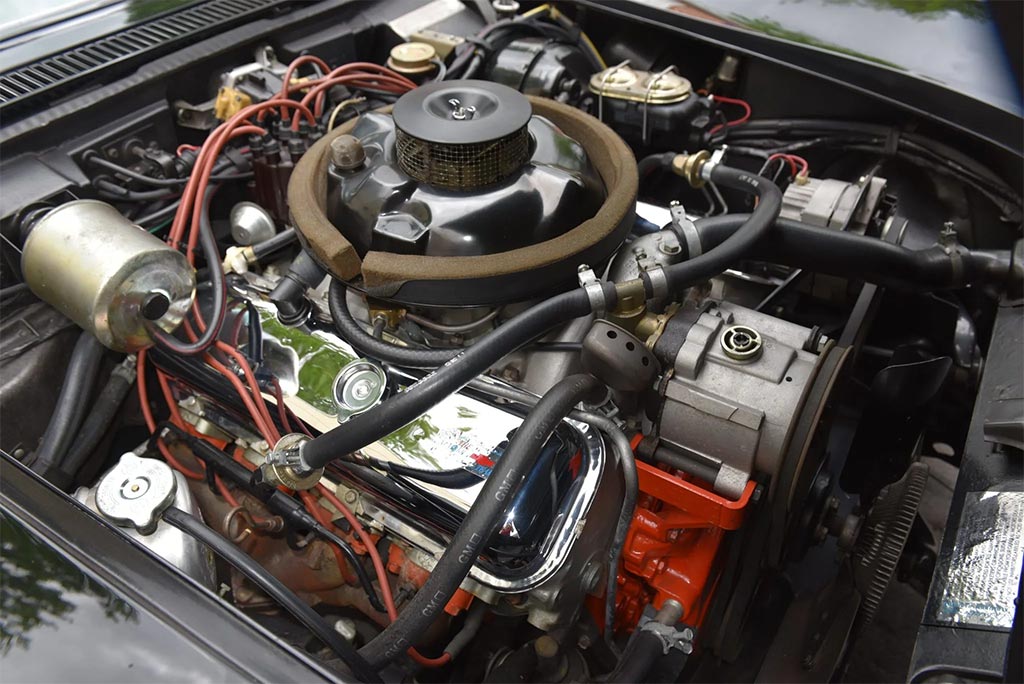 The engine – said to produce "just" 430 horsepower, but actually capable of much more – included open-chambered aluminum cylinder heads, performance camshaft, 12.0:1 compression ratio, and four-barrel carburetor.

Other performance upgrades include a Muncie M22 "rock crusher" four-speed manual transmission, Positraction rear differential, heavy-duty suspension, power disc brakes, and transistor ignition.

After the work by Naber's, the car has gone on to earn multiple honors, including a Triple Crown certificate, Bloomington Gold certification, Gold Spinner award, and NCRS Top Flight award.

With such a strong background, it's no surprise that interest has already been hot and heavy on Bring a Trailer, where as of today, the high bid was a whopping $300,000.

Source:

Bring a Trailer


Related:

Corvettes for Sale: Riverside Gold 1969 Corvette L88 Coupe on Bring a Trailer

[VIDEO] 1969 Corvette L88 Tribute Looks Mean, Runs 9's in the FAST Series

Corvettes for Sale: No Reserve Triple Black 1969 Corvette L88 Convertible


[ad_2]

Source link