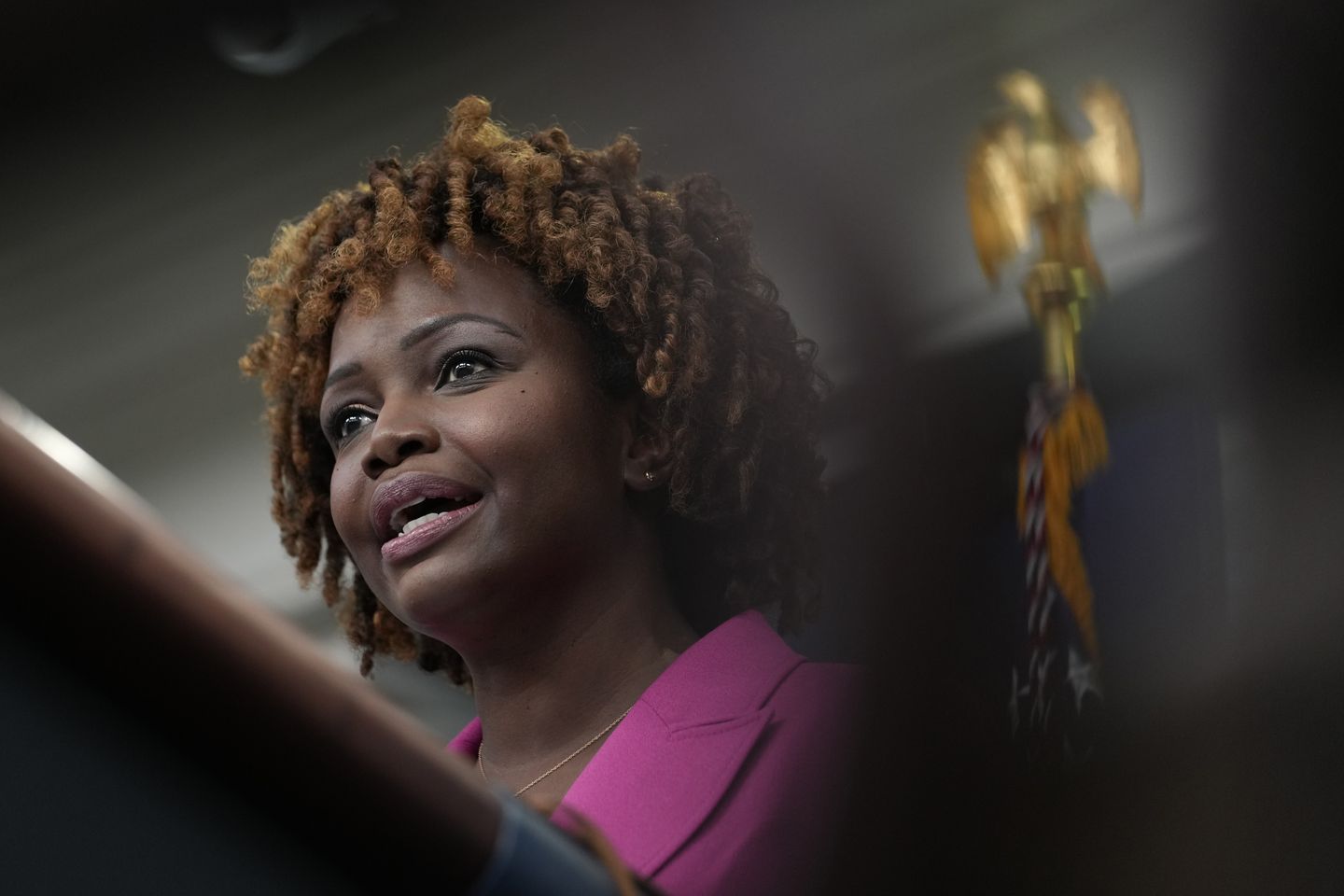 The White House on Tuesday defended its lack of transparency with the public about classified documents that were discovered in President Biden's home and former office, saying a special counsel's probe restricts what can be released.
After gathering reporters on a conference call, White House spokesman Ian Sams said regular disclosures amid a Justice Department investigation would risk releasing "incomplete" information. He said some questions may not be answered until special counsel Robert Hur finishes his investigation.
"These are considerations that we've had to take into account while we've been trying to answer questions thoroughly and completely, but the very nature of being cooperative with an ongoing investigation means that we need to let the investigation play out," Mr. Sams said.
Asked if the Justice Department requested the White House to keep mum about the probe, Mr. Sams refused to characterize the conversations between the agency and Mr. Biden's attorneys.
He said there's a "tension" between being cooperative and addressing the demands for additional information from the public and the media.
"We are trying to strike that balance," Mr. Sams said.
---
SEE ALSO: White House uses special counsel probe to duck questions about Biden's handling of govt secrets
---
The call was a shift in strategy by the White House to go on the offensive amid criticism from Republicans and Democrats about how long it took to notify the public about the documents.
The first batch of documents was found at the Biden Penn Center for Diplomacy and Global Engagement on Nov. 2, just days ahead of the midterm elections. However, it was not disclosed until earlier this month, when CBS News first reported their discovery, forcing the White House to respond.
Federal law strictly forbids the removal or retention of classified documents or materials outside secured locations without authorization, which Mr. Biden would not have had during his tenure as vice president in the Obama White House.
Questions about the lack of transparency resurfaced over the weekend after White House lawyer Richard Sauber issued a statement saying more documents had been discovered on Thursday at Mr. Biden's Wilmington, Delaware home. Those documents were in addition to the batch discovered in December in the garage of Mr. Biden's residence, as well as in an adjacent room.
White House press secretary Karine Jean-Pierre initially told reporters on Friday that the search for classified documents was over and that all of the documents had been recovered.
"So did you not know on Friday that those documents had been found when you were at the podium, or are you being directed by someone to not be forthcoming on this?" one reporter asked.
---
SEE ALSO: White House blasts McCarthy over deals with Republican holdouts
---
Another reporter asked Ms. Jean-Pierre if giving "incomplete and inaccurate information" damages her credibility.
Throughout the briefing, a combative Ms. Jean-Pierre dodged reporters as they grilled her about her misstatements. She repeatedly hid behind the Justice Department investigation.
"What I'm concerned about is making sure that we do not politically interfere in the Department of Justice, that we continue to be consistent over the last two years," she said.