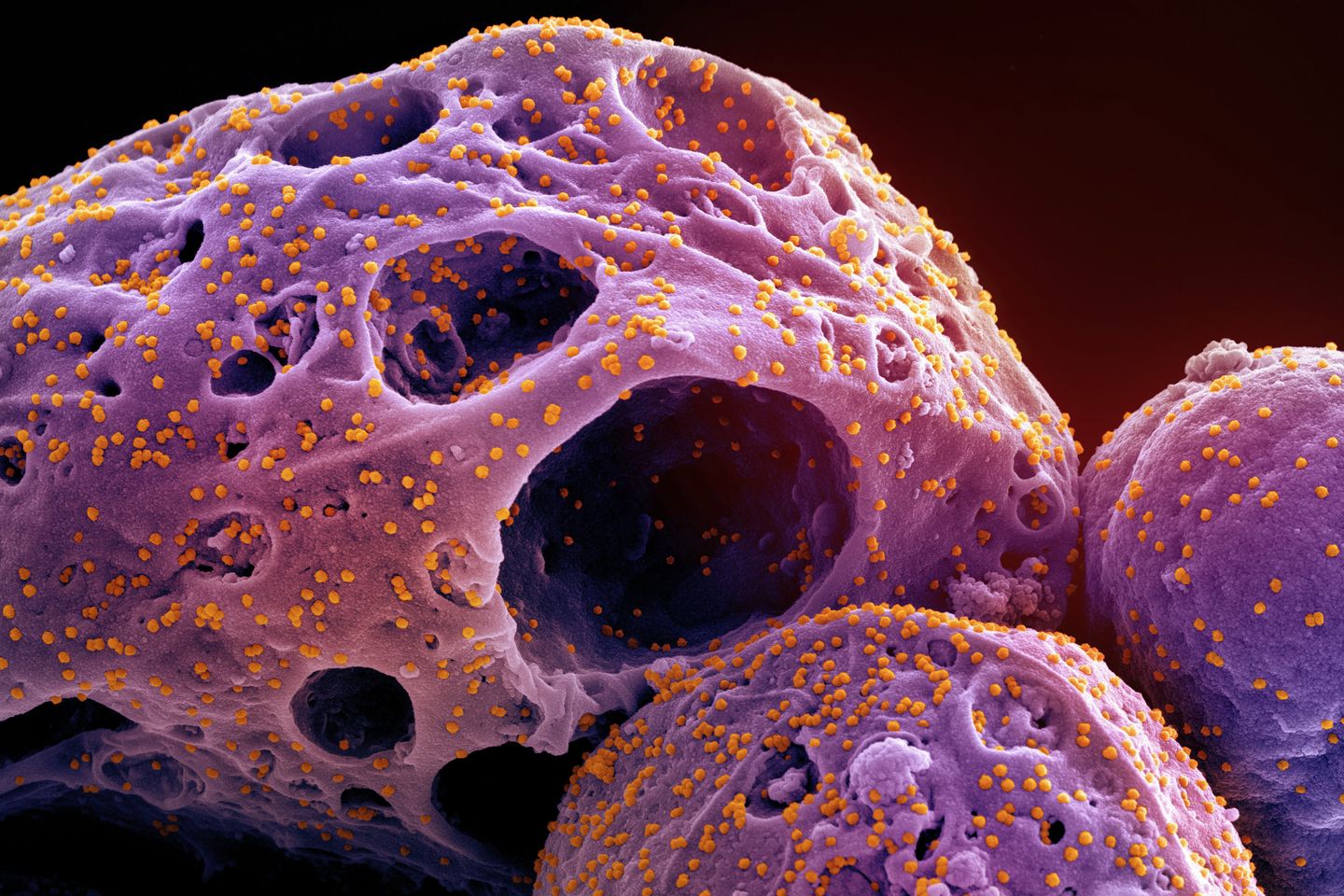 A new coronavirus variant, considered the most transmissible to date, is ripping through the Northeast and could become dominant in the U.S. within days.
The XBB.1.5 strain is a recombined version of variants that spun off from omicron, the form of the coronavirus that caused havoc last winter.
This winter's surge of COVID-19 is not as severe as previous ones, but XBB.1.5 is causing hand-wringing among scientists who've sized up its speed of transmission.
"It is the most transmissible subvariant that has been detected yet," Maria Van Kerkhove, the World Health Organization's COVID-19 technical lead, told reporters at midweek.
The U.S. is contending with a trifecta of viruses this winter. Beyond COVID-19, there is the flu and a pathogen known as RSV that is particularly harmful to infants. Those latter viruses may be peaking, but the new coronavirus variant is taking over at an alarming clip.
XBB.1.5 accounted for 60% to 80% of sequenced cases in the federal health zone that includes New York, New Jersey, Puerto Rico and the Virgin Islands, according to U.S. Centers for Disease Control Prevention data through Dec. 31.
The variant accounted for 22% to 60% of nationwide cases, a doubling from the prior week in a sign the variant will become dominant.
The good news is that scientists don't believe XBB.1.5 is notably more severe or deadly than previous strains. 
It can evade certain monoclonal antibody treatments, however, leaving Pfizer's Paxlovid as the main therapeutic option against illness.
Nearly 50,000 people are hospitalized for COVID-19 nationwide, a 14% jump from two weeks ago.
It is a far better number than the 135,000 hospitalized around this time in 2021 and 117,000 in 2022, though health officials are bracing for what lies ahead when data pour in following holiday gatherings and XBB.1.5's impact is fully realized.
"Eventually, [the XBB.1.5 variant] will spread across the nation just like alpha did in the winter of 2021, and BA.1 in the winter of 2022. Hopefully, the deaths and hospitalizations will not rise as high," said Peter Hotez, an infectious diseases specialist at Baylor College of Medicine in Texas. "I believe our fighting this new variant will depend on Americans accepting the bivalent booster that came out in September 2022."
He said that's not happening so far, with CDC data showing only 15% of Americans have gotten the new booster, which attacks both the original strain of the virus from China and omicron variants that are circulating now.
Dr. Ryan Gregory, a biology professor at the University of Guelph in Ontario, Canada, dubbed the variant the "Kraken," hoping to supplant the confusing tangle of letters that are used to name the variant of the month.
U.S. officials are worried even more variants will spin off from massive outbreaks in China, which is being crushed by infections after reversing its strict zero-COVID policy.
The Biden administration recently said people arriving from China must present a negative test, hoping to box out new infections or another highly transmissible mutation of the virus.
"The more this virus circulates the more opportunities it will have to change," Ms. Van Kerkhove said. "We do expect further waves of infection around the world but that doesn't have to translate into further waves of death because our countermeasures continue to work."
For more information, visit The Washington Times COVID-19 resource page.